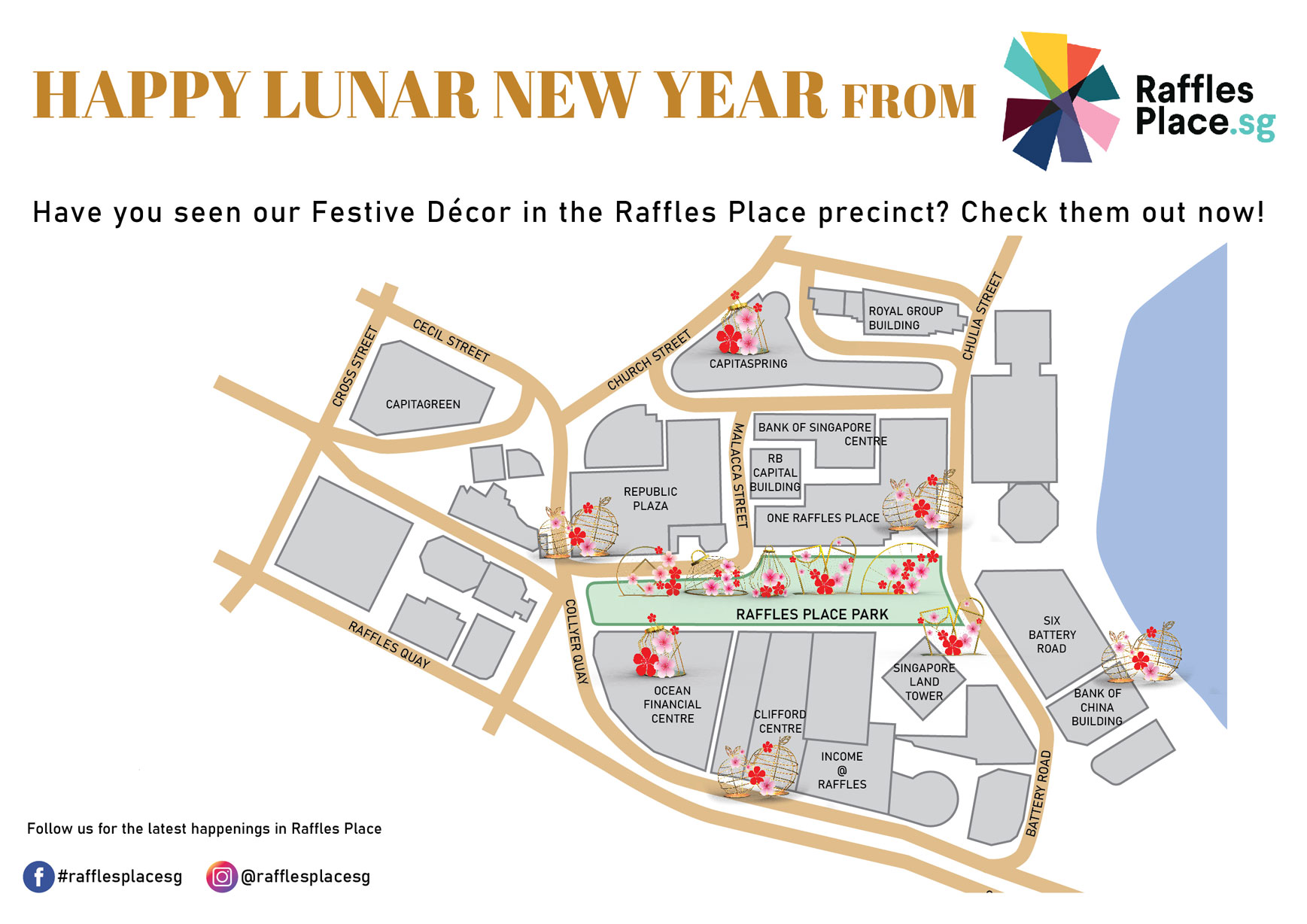 Raffles Place Alliance celebrates Chinese New Year in the Raffles Place precinct!
The celebration features brightly-lit life sized elements placed in Raffles Place Park and locations around Raffles Place until 15 February 2022.
Inspired by traditional Chinese New Year elements, visitors and the community in Raffles Place can explore the precinct to check out these elements.
In the evenings, the elements will be lit with outdoor fairy lights from 7pm – 12 midnight daily.
In Raffles Place Park, spot larger-than-life lanterns as well as a fan, coin and red packets in gold and adorned with cherry blossoms. These convey the spirit of the lunar new year and hopes of good fortune, health and prosperity to all.
Outside Bank of China Building, Clifford Centre, One Raffles Place and Republic Plaza, huge mandarin oranges are placed to greet visitors with wishes of abundance and good fortune.
At CapitaSpring and Ocean Financial Centre , larger-than-life lanterns mark the lunar near year as a momentous and joyful occasion in the precinct.
We would like to remind visitors to enjoy the festive atmosphere at Raffles Place Park and the surrounding locations in a responsible and safe manner.