Raffles Place Alliance has launched a campaign using lighthearted messages to remind our community of safe distancing guidelines, to help mitigate the risk of widespread COVID-19 transmission.
Featuring seven different messages, the brightly coloured stickers have been placed all around Raffles Place Park, which is at the heart of our precinct.
Safe distancing messages are also played throughout the day, on the large format video screen at One Raffles Place, which faces the park.
We would like to remind our community to stay safe, clean and sanitise hands regularly, keep masks on in the office and see a doctor early, if feeling unwell.
We are in this together, while keeping apart.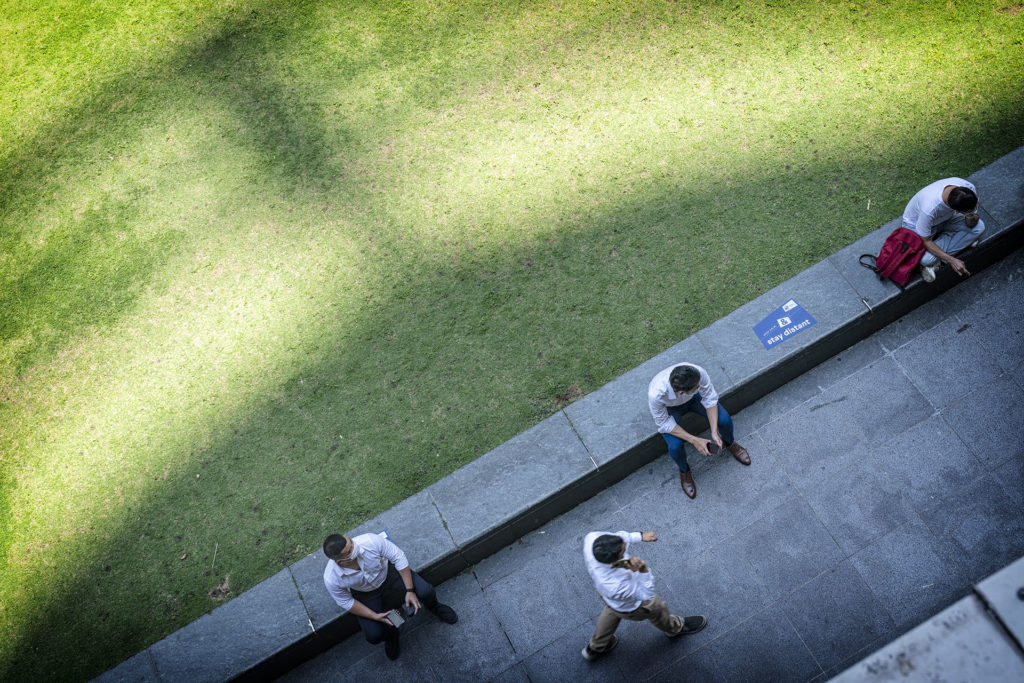 Photo by Bryan van der Beek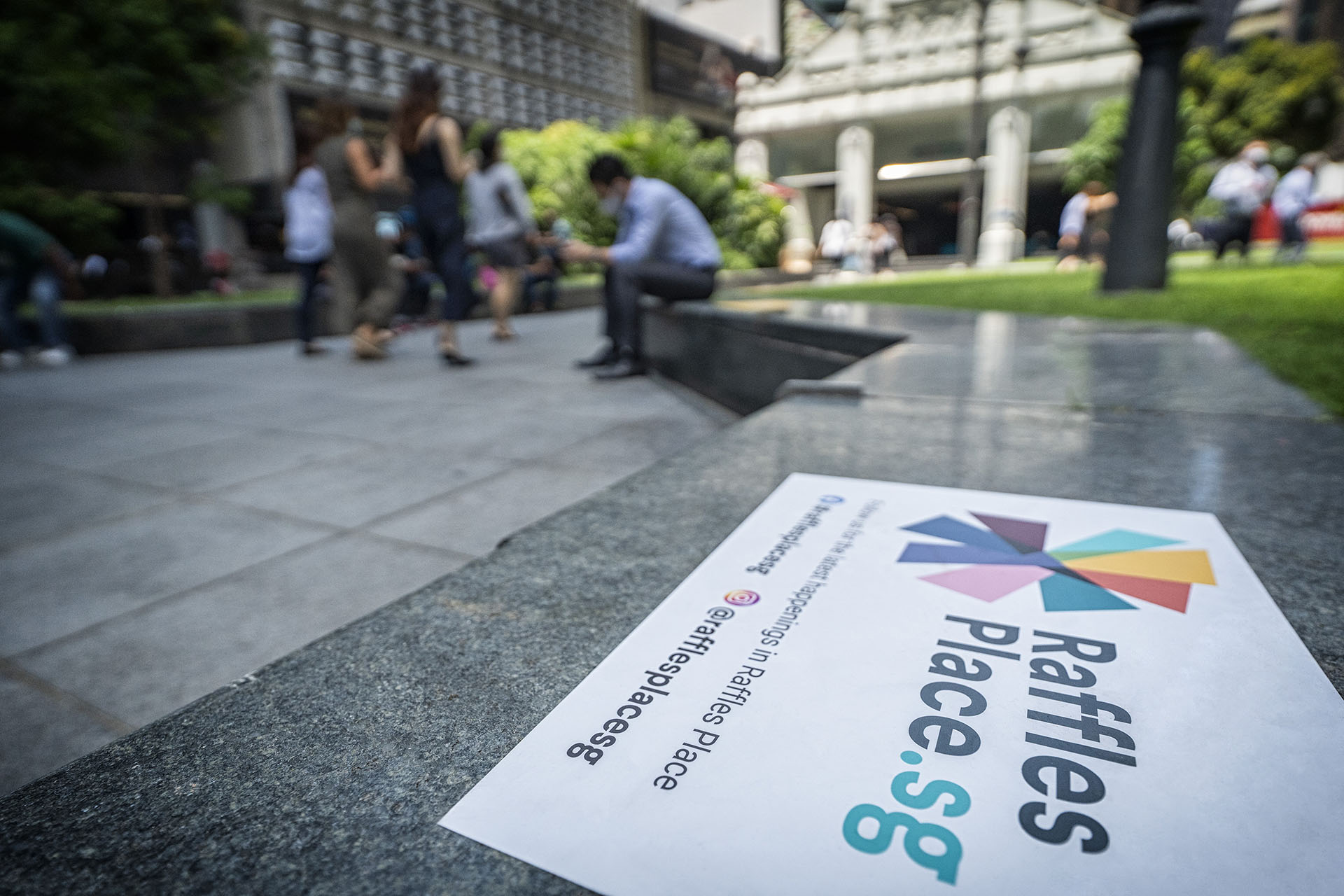 Photo by Bryan van der Beek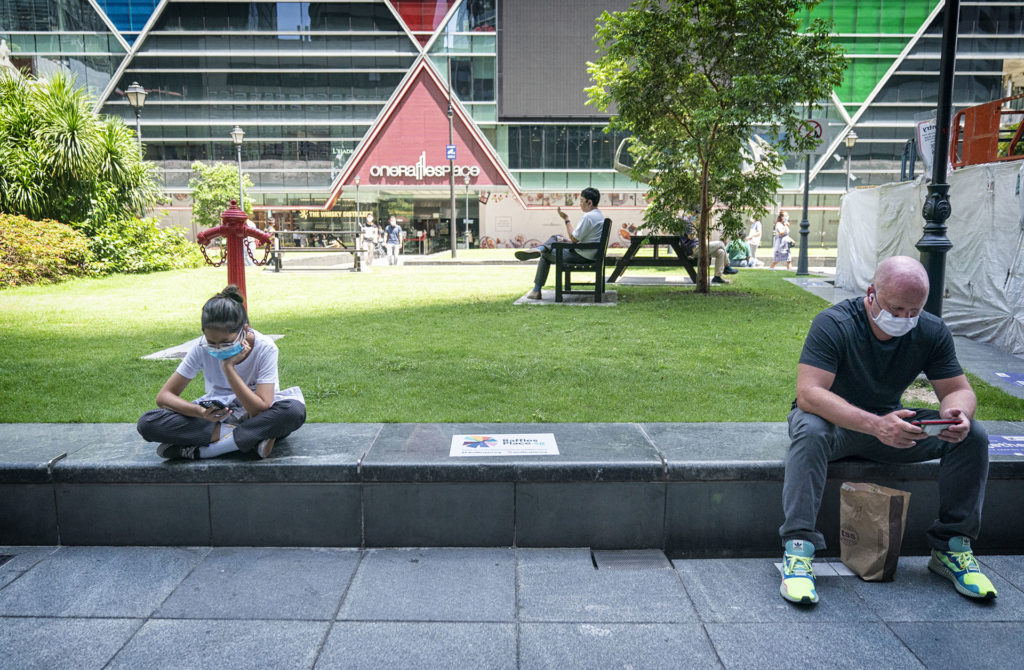 Photo by Bryan van der Beek