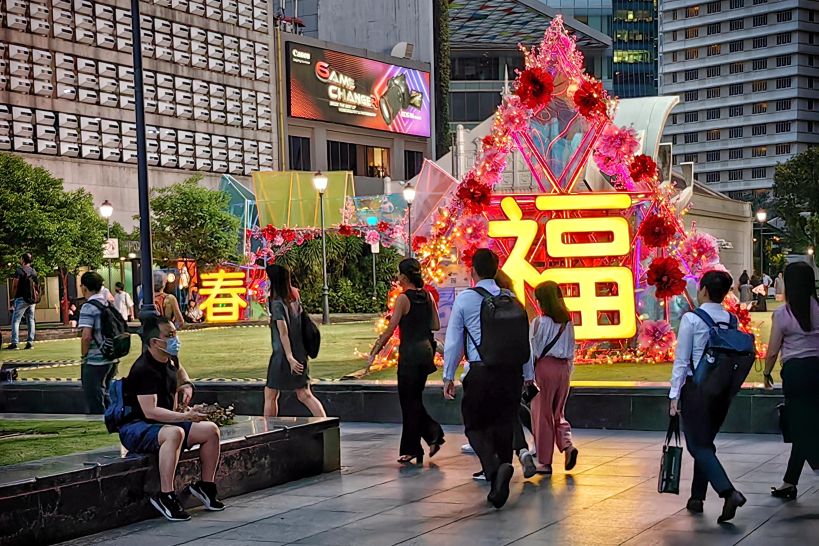 Raffles Place Alliance celebrates Chinese New Year in the Raffles Place precinct!
Come down to Raffles Place Park and seven locations in Raffles Place which have been brightened up with festive décor to wish everyone good fortune, health and prosperity!
From now until 5 February 2023, you can explore the precinct to check out these festive elements. In the evenings, the elements will be lit from  7pm – 12 midnight daily.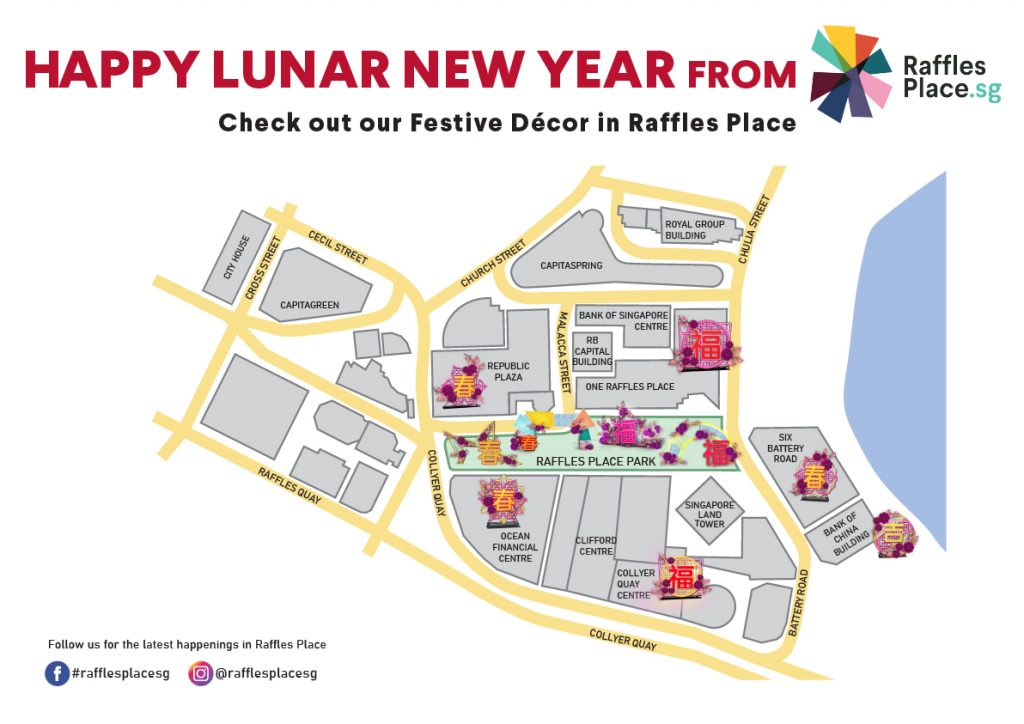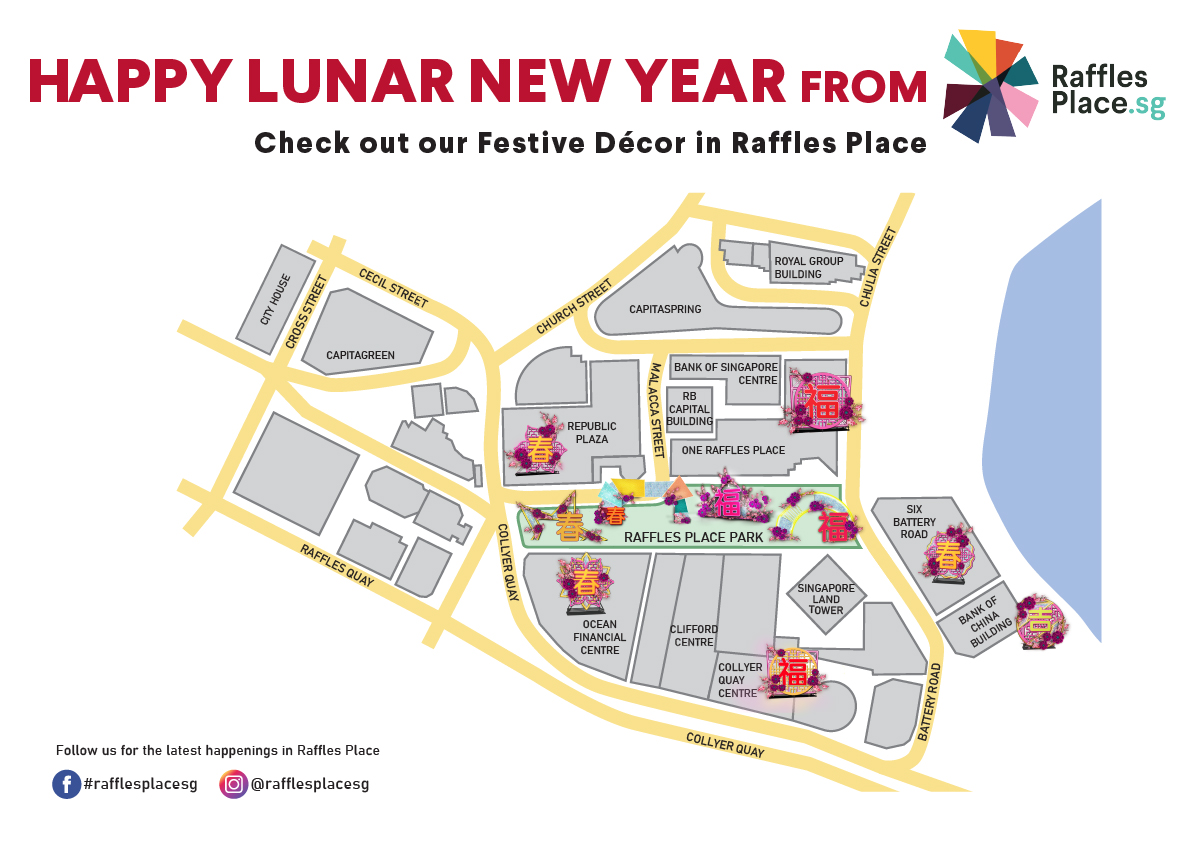 This year, visitors can try out interactive features at selected locations to add their own creative spark to the décor. At six locations around the precinct, use your mobile phone to enjoy two minutes of a light-up show that you can create!
To use the interactive features of the festive decor, begin by scanning the QR code.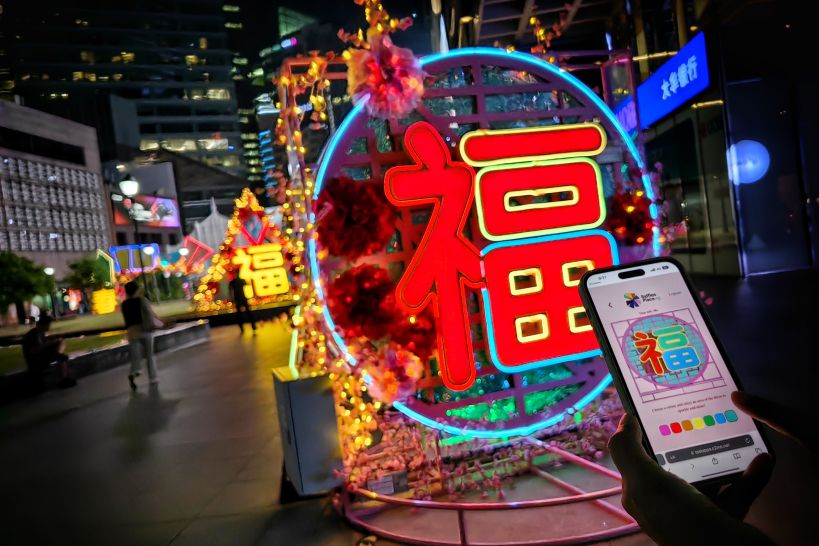 Select the colours of the lights you want to see on the décor. Visitors can also chose a song from five festive tunes and the lights on the décor will dance to the song you have chosen. Lastly, dim and change the colours of the lights on the décor, all via your mobile phone.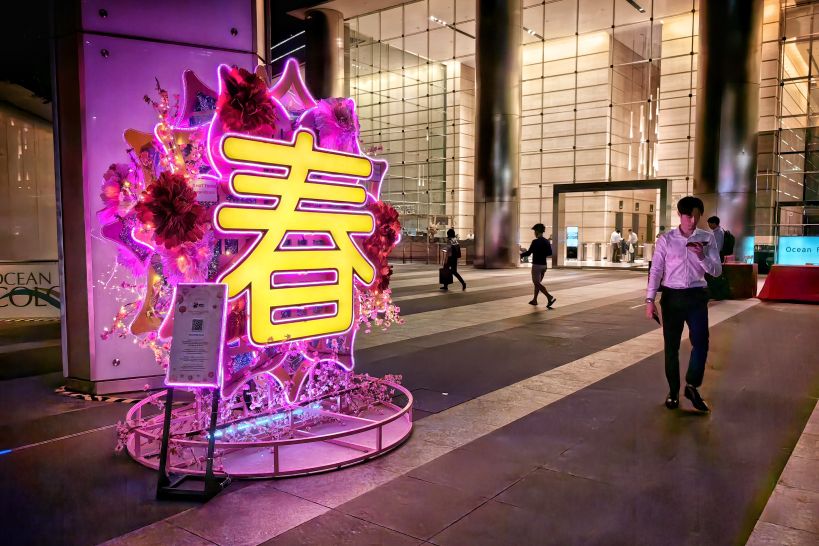 You can find these interactive features at the décor located at Bank of China Building, Collyer Quay Centre, Ocean Financial Centre, One Raffles Place, Republic Plaza and Six Battery Road. This interactive feature is available from 7pm – 12 midnight daily, when the decor is lit.
Wishing you a Happy Lunar New Year and do tag us at #RafflesPlaceSG in all your pictures!
We would like to remind visitors to enjoy the festive atmosphere at Raffles Place Park and the surrounding locations in a responsible and safe manner.