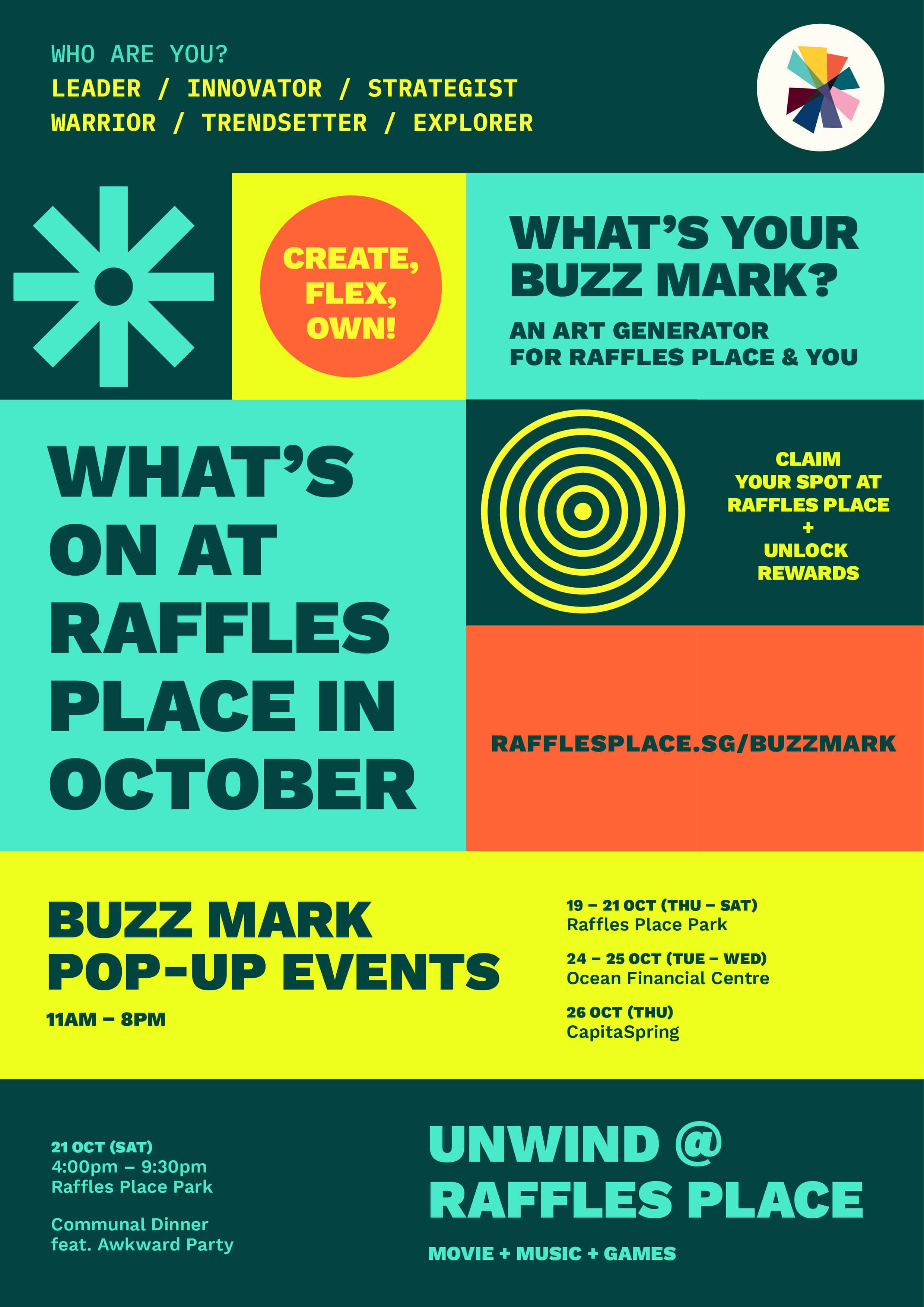 Are you a leader, innovator, strategist, warrior, trendsetter or explorer?
Find out and generate a Buzz Mark unique to you, then use your Buzz Mark to access discounts and offers in Raffles Place
Raffles Place Alliance is proud to launch its "What's Your Buzz Mark?" campaign at Raffles Place.
Generate your very own Buzz Mark – a unique crowd-generated artwork – based on your personality and unlock exclusive privileges. With over 4,000 possible combinations, jump into the Buzz Mark generator to claim one that is uniquely yours.
Find out where you rank among the personalities of Raffles Place, and redeem rewards along the way. The buzziest entries might win you a prime spot for you to flex your name in the heart of Raffles Place.
Start HERE and create your mark in Raffles Place.
To get a personalised keychain with your own Buzz Mark*, join us at our fun pop-up events in October 2023:
BUZZ MARK POP UP EVENTS
Dates: 19, 20 and 21 October 2023
Venue: Raffles Place Park
Time: 11am – 8pm
Dates: 24 and 25 October 2023
Venue: Ocean Financial Centre
Time: 11am – 8pm
Date: 26 October 2023
Venue: CapitaSpring
Time: 11am – 8pm
*While stocks last. T&Cs apply.