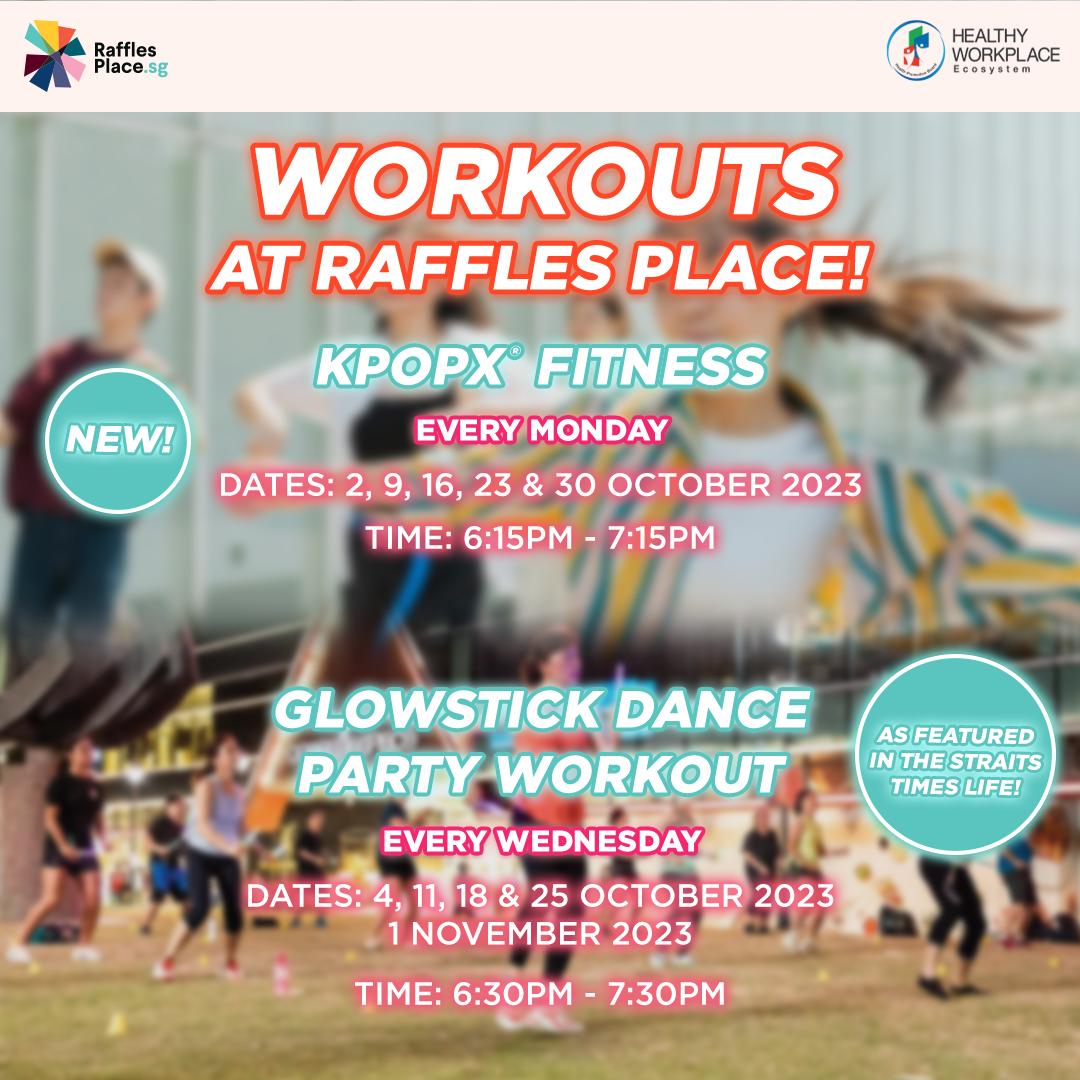 Join us for two workouts each week in Raffles Place Park!
Sign up for KpopX® Fitness – a cardio dance workout that combines your love for KPOP music and its signature moves. Our sessions happen every Monday from 6:15pm – 7:15pm. Get a great aerobic and body toning workout that helps increase your stamina, coordination and flexibility.
On Wednesdays from 6:30pm – 7:30pm, join our popular Glow Stick Dance Party Workouts and work off those mid-week blues!
Both workouts happen in Raffles Place Park. Slots are limited so hurry and sign up now.
Sign up via Healthy 365, instructions can be found here: bit.ly/RPA-H365SignUp