Skyscrapers and offices are common sights at Raffles Place, but there are also a number of interesting spots that may not be as commonly known.
From historic heritage sites to dining 62 floors up from ground level, these spots are worth a visit. Take a self-guided tour and acquaint yourself with these attractions nestled within our precinct!
Yueh Hai Ching Temple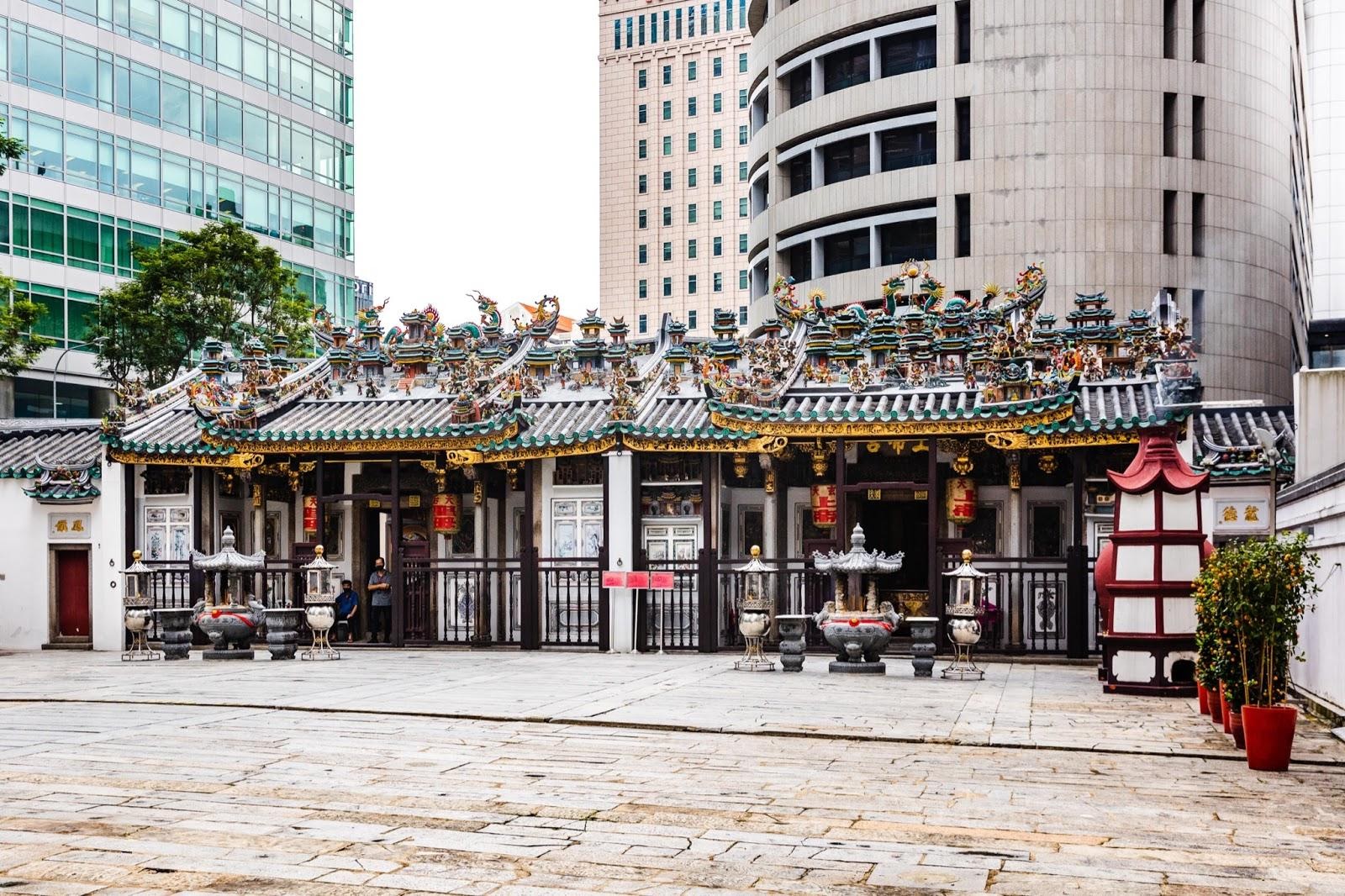 Singapore's oldest Teochew temple, the Yueh Hai Ching Temple, dates back to 1826 and is complete with ceramic figurines, gold gilding and historic ornamentation. The 3-dimensional sculptures placed on the temple's roof illustrate the different scenes of Chinese towns, along with mythical fauna and flora that symbolise strength, posterity and longevity.
During certain festivals, puppet shows will be performed at the temple to honour different deities, and on these days the temple is a very popular place of worship for its community.
The Yueh Hai Ching Temple is also known as the "Love Temple", and has become a go-to for hopeful singles to obtain blessings. Singles seek their blessings from Yue Lao, the Chinese God of Marriage, wishing to improve their love lives. The deity is said to tie destined lovers' feet together using bundles of red threads, which are hung around the neck of the deity's statue at the temple by worshippers. 
This heritage site went through large-scale restorations that were completed in 2014, and it earned the UNESCO Asia-Pacific Cultural Heritage Conservation Award of Merit that same year. Pay a visit to this historic landmark for some history or good fortune and who knows, you might just get lucky!
Address:
30B Philip Street
Singapore 048696
Hours:
Monday to Sunday 8:00 AM to 4:00 PM
Bank Of China Building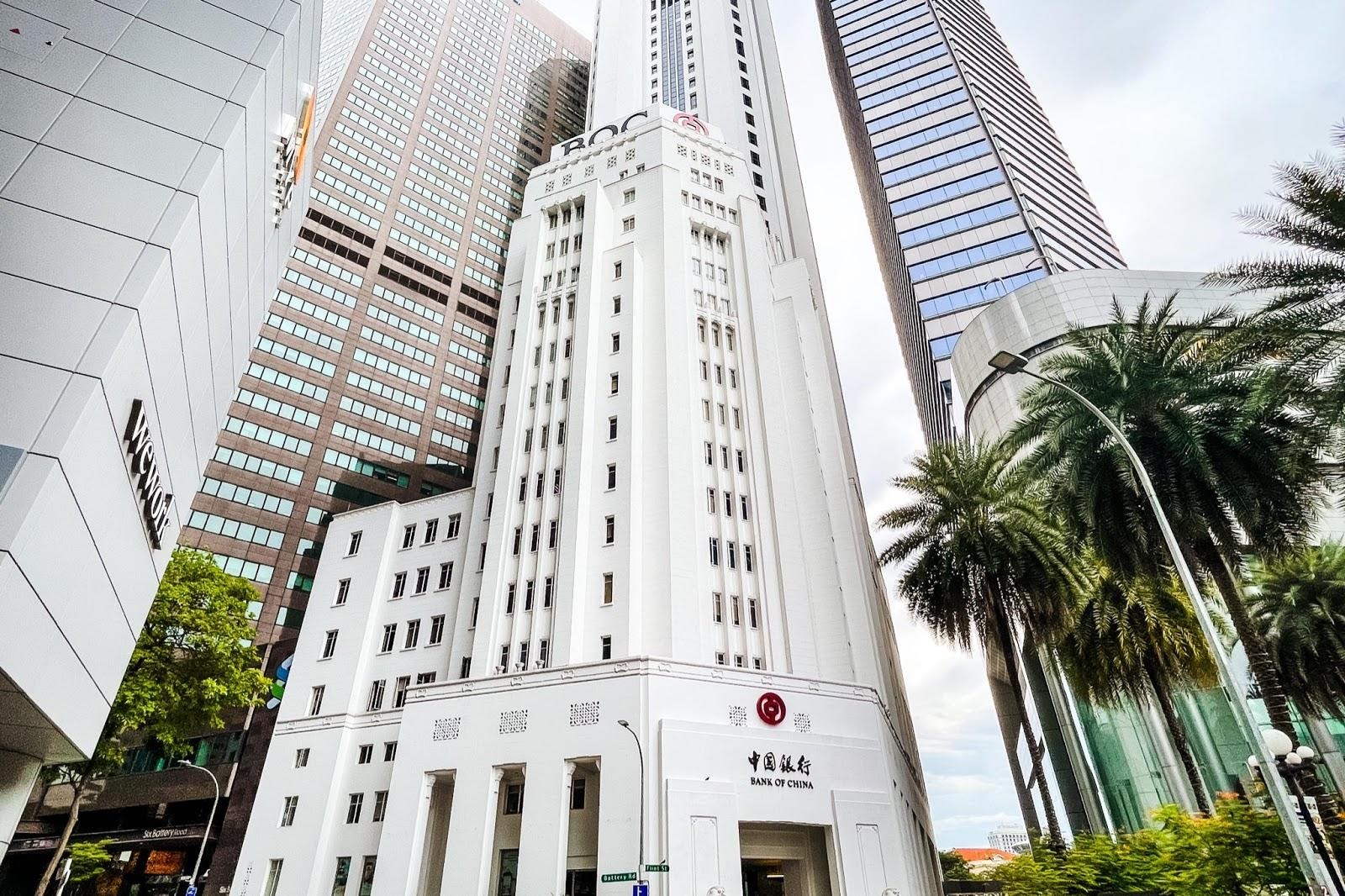 Aside from housing a world class financial institution, the Bank of China building is a treat for architecture fans. Drawing inspiration from the bamboo tree's elegant structure, the building stands out with its trademark design. Designed with a mixture of traditional Chinese influence and modern architecture, it was the tallest skyscraper in the Central Business District for twenty years. It is no wonder that this building is a recipient of many construction awards. 
Don't forget to take in different views of this geometric masterpiece right in Raffles Place. 
Address:
Bank of China Building
4 Battery Road
Singapore 049908
Largest UHD LED Wall at Republic Plaza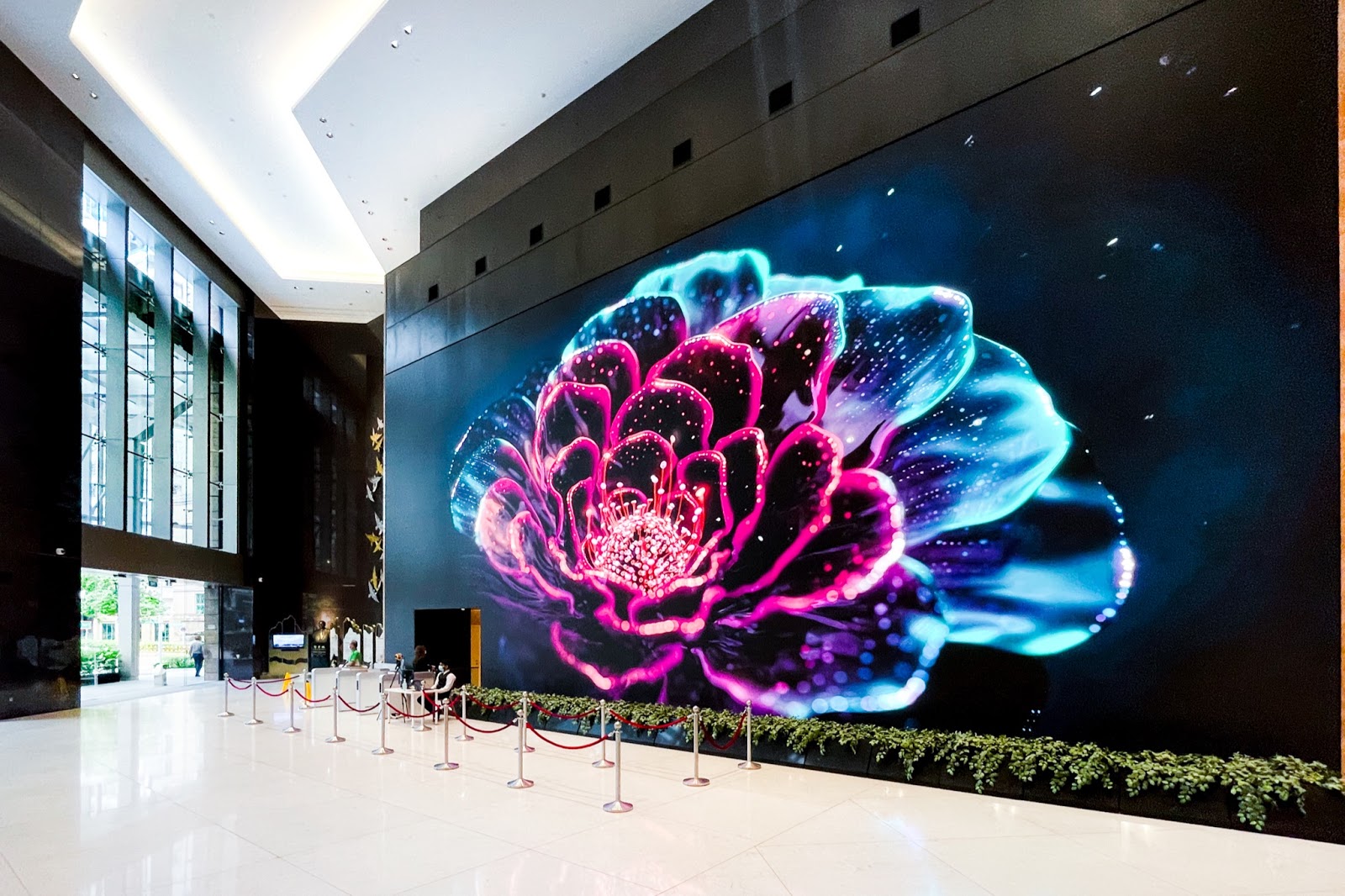 Situated at Republic Plaza's main lobby, this massive digital wall offers an awesome sensory experience to whoever sets their eyes on it. 
The digital wall covers 1,800 square feet and is made up of 622 Ultra High Definition (UHD) LED panels. It is Singapore's largest UHD LED wall in an office building and the largest LED wall in our Central Business District.
The LED wall displays a curated series of impressive 3-dimensional motion animation, to captivate visitors upon arrival at the main lobby. Come and see this 'life-in-motion' living display located right in Raffles Place.
Address: 
Republic Plaza
9 Raffles Place
Singapore 048619
Stellar at 1-Altitude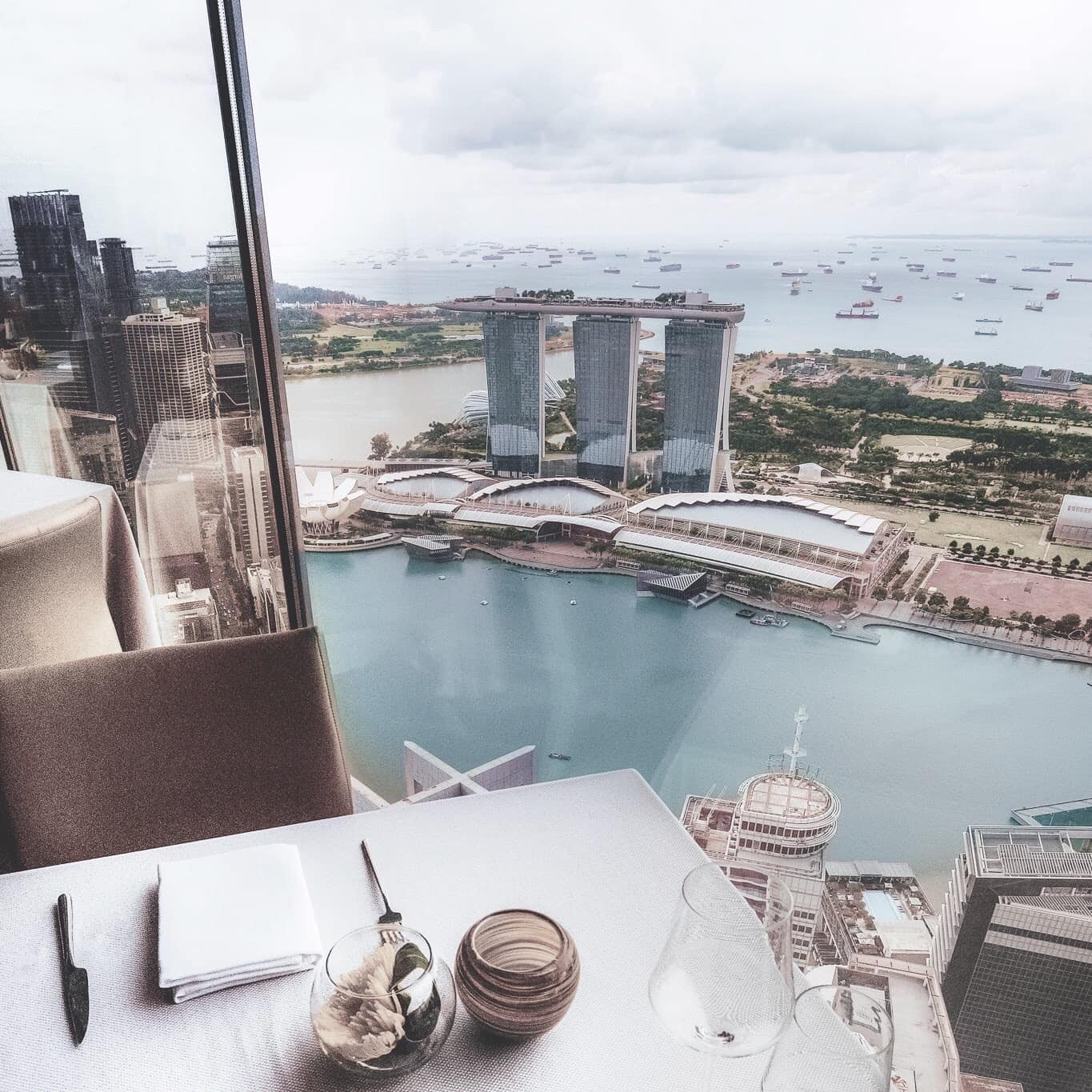 Image credit: Stellar at 1-Altitude Facebook
This award-winning restaurant delivers a remarkable dining experience to its patrons. Perched on the 62nd level of One Raffles Place, it stands as one of the highest restaurants on the island and presents a breath-taking panoramic view of the Singapore skyline.
Executive chef Christopher Millar collaborates with farms all over the world to obtain the best seasonal ingredients to create a modern Australian menu. In a bid to raise the bar for dining experiences, Stellar boasts an indoor edible garden, made possible by partnering with Edible Garden City, where diners can sample fresh herbs.
For a more lavish dining experience, opt for a private room at the Dom Perignon Plenitude Suite which offers a personal butler service along with a selection of Dom Perignon champagnes. 
Address:
Level 62
One Raffles Place
Singapore 048616
+65 3138 8453
Hours:
Monday to Friday 12:00 PM – 2:00 PM | 6:30 PM – 9:30 PM
Saturday 6:00 PM – 9:30 PM
Closed on Sunday
Délifrance at Clifford Centre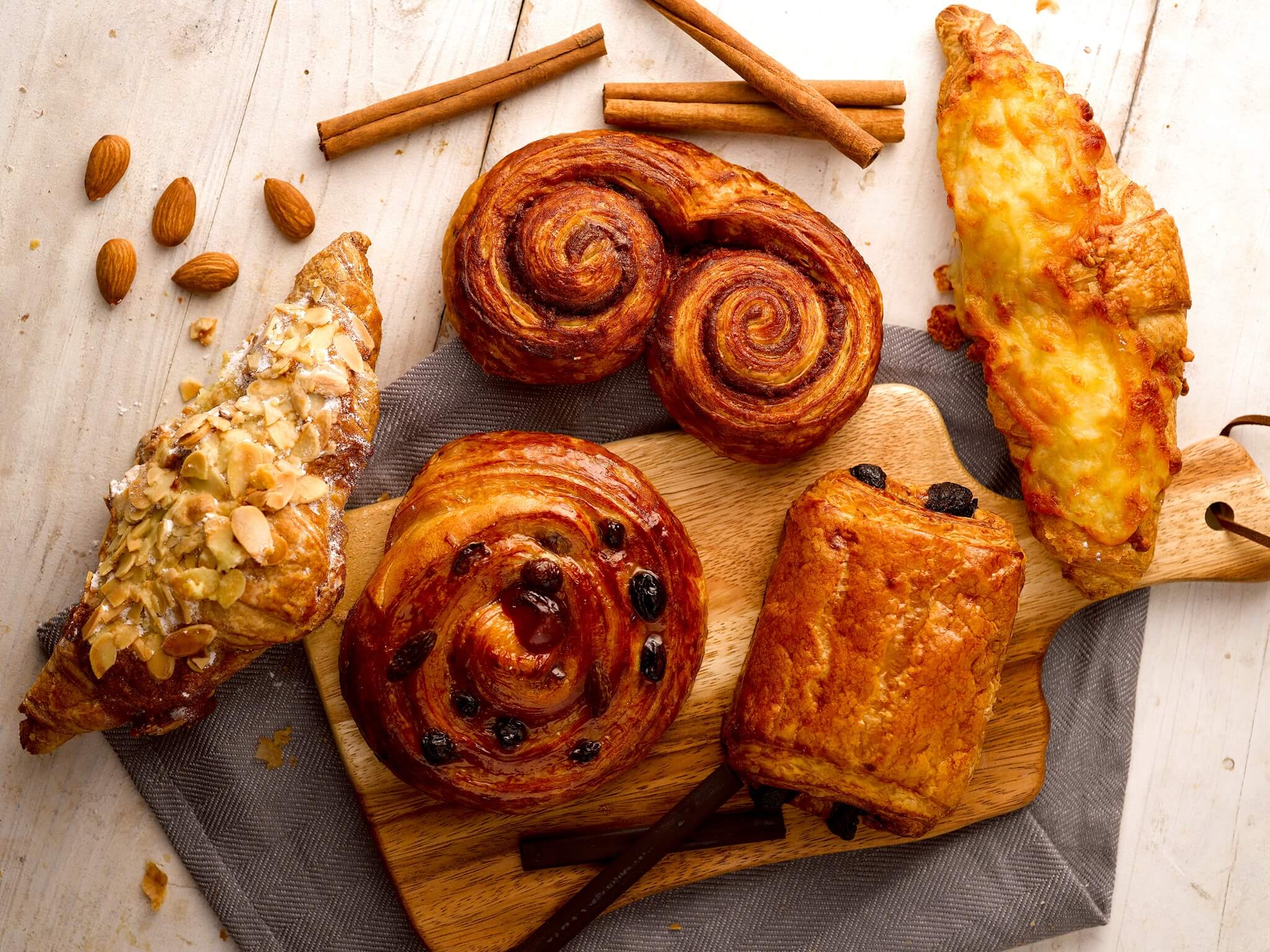 Image credit: Délifrance Facebook
Did you know that the first ever Délifrance cafe in Asia opened in Singapore at Clifford Centre? The popular French café chain has been on our island for over 30 years! 
Délifrance retains its Parisian charm with delectable and authentic French pastries. Their signature offerings – baguettes, feuilletes, viennoiserie and the buttery, aromatic croissant –  are all baked fresh daily in their outlet using the finest French butter and flour. 
Address:
Clifford Centre
24 Raffles Place #02-19
Singapore 048621
+65 6236 9592
Hours:
Monday to Friday 8:00 AM to 3:00 PM
Closed on Saturday & Sunday