Taking dinner and drinks with a view to the next level, these rooftop dining hotspots in Raffles Place are bound to excite. Whether it is alfresco dining or an evening drink, prepare yourself for unparalleled views from the CBD!
Artemis Grill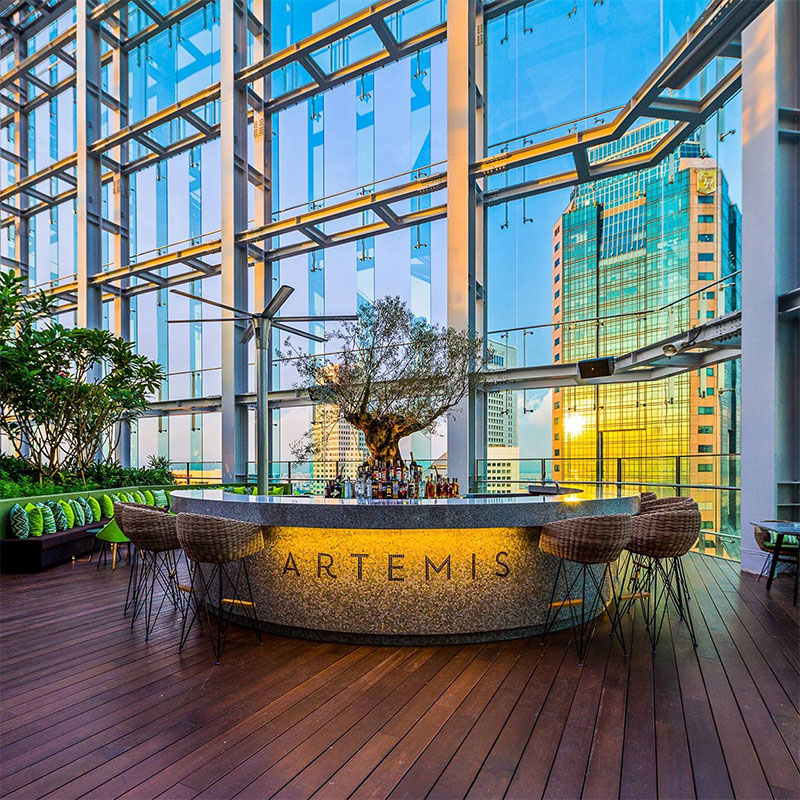 Photo credit: Artemis Grill and Sky Bar Facebook

Situated on the rooftop of CapitaGreen, Artemis Grill offers exquisite views complete with seasonal fresh seafood and grilled meat selections inspired from the diverse culture of Mediterranean cuisine. Also known as one of the healthiest cuisines worldwide, it is no surprise that olive oil is customary in many of their dishes, allowing you to relish their food guilt-free.
Their dessert menu deserves special mention as well, with exotic choices including artisanal cheeses and sweet endings. A curated vegan-friendly menu is also available, including a vegan dessert selection!
Relax and lounge at their outdoor terrace as you grab drinks from the Sky Bar, overlooking the stunning Marina Bay cityscape. 

Address:
CapitaGreen
138 Market Street, Level 40
Singapore 048946
+65 6635 8677
Hours:
Tuesdays to Fridays 11:30 AM – 2:30 PM | 5:30 PM – 10 PM
Saturdays 5:30 PM – 10 PM
Closed on Mondays and Sundays
Stellar at 1-Altitude and 1-Altitude Gallery & Bar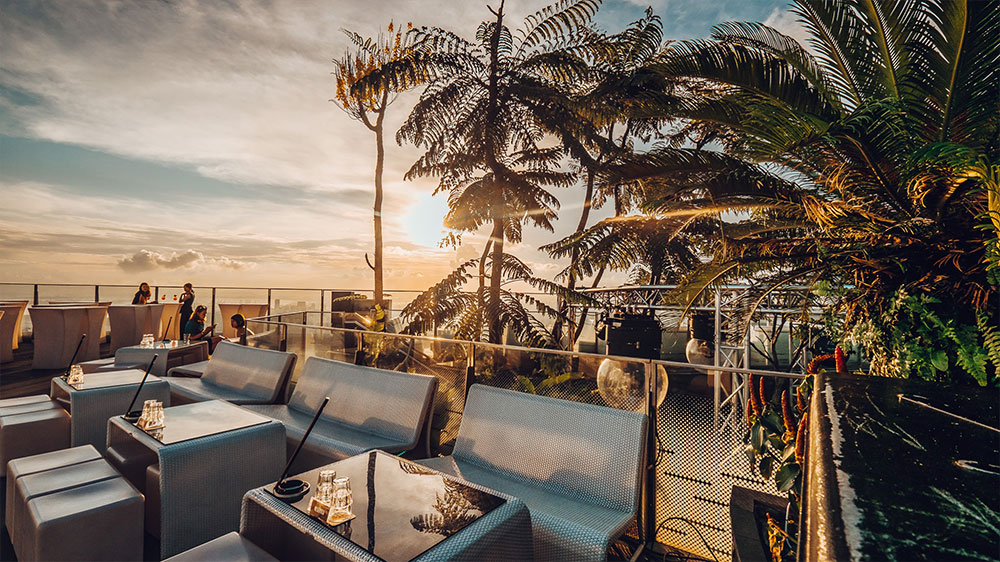 Photo credit: 1-Altitude website

With an amazing 360-degree view of  Singapore from the top three floors of One Raffles Place, 1-Altitude boasts one of the most sensational dining experiences in Singapore, with an exceptional menu to match. 
Stellar Restaurant offers contemporary Australian cuisine made with the freshest ingredients with meats imported from their very own premium Wagyu Beef farm in New South Wales – quality on a plate guaranteed. 
Make your way just one level up to the 63rd floor to enjoy cocktails at the world's highest alfresco gastro lounge, 1-Altitude Gallery & Bar. Immerse yourself in the 360-degree view of Singapore 282 metres above sea level. 

Stellar Restaurant Address:
One Raffles Place
1 Raffles Place, Level 62
Singapore 048616
+65 3138 8453
Hours: 
Mondays to Fridays 12:00 PM – 2:00 PM | 6:30 PM – 9:30 PM
Saturdays 6:00 PM – 9:30 PM
Closed on Sundays
1-Altitude Gallery and Rooftop Bar Address:
One Raffles Place
1 Raffles Place, Level 63
Singapore 048616
+65 6438 0410
Hours: 
Mondays to Fridays 5:30 PM – 10:30 PM
Saturdays and Sundays 4:30 PM – 10:30 PM
Zafferano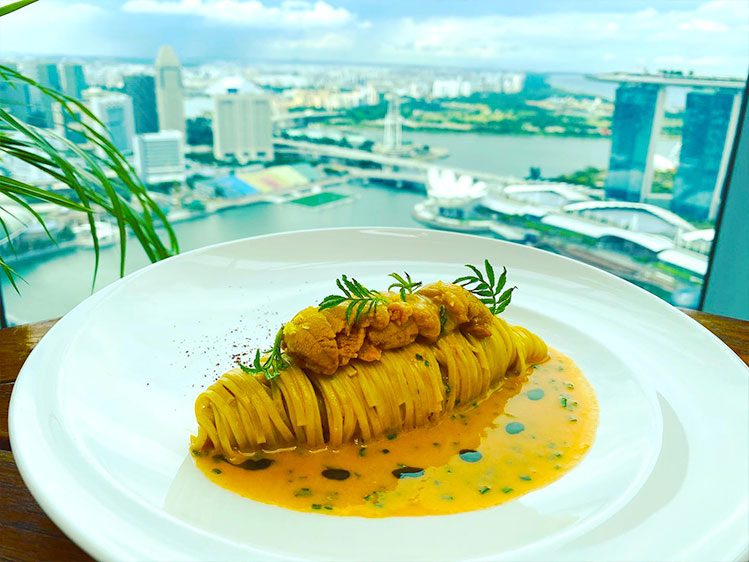 Photo credit: Zafferano Italian Restaurant & Lounge Facebook

This premier Italian restaurant on the 43rd floor of Ocean Financial Centre features a panoramic view of the Marina Bay skyline. Their high rising glass windows accompanying their grand dining room with a circular bar in the middle simply adds to the classy and elegant ambience. 
Expect a fine gastronomic experience as you savour contemporary interpretations of Italian cuisine made with the finest and freshest produce offered.
Head out to the Terrace Lounge if you're in the mood for alfresco dining, sip on a cocktail or a glass of wine and enjoy light bites with friends after work, as you soak in stunning views of the sunset. Pre or after dinner drinks at the terrace brings dining experience at Zafferano to the next level; a perfect way to impress clients or your significant other.   

Address:
Ocean Financial Centre
10 Collyer Quay, Level 43
Singapore 049315
+65 6509 1488
Hours:
Tuesdays to Sundays 12 PM – 3 PM | 6 PM – 11 PM