It's time to bid farewell to the roaring success of 2022 and hop into a prosperous Year of the Rabbit! With exciting festive decorations and Lunar New Year promotions curated for you, usher in good fortune in Raffles Place! Parade through our brightly-lit and interactive oriental decorations, snap some pictures for Instagram and welcome the new year with your colleagues and loved ones!
Festive Décor Lights Up Raffles Place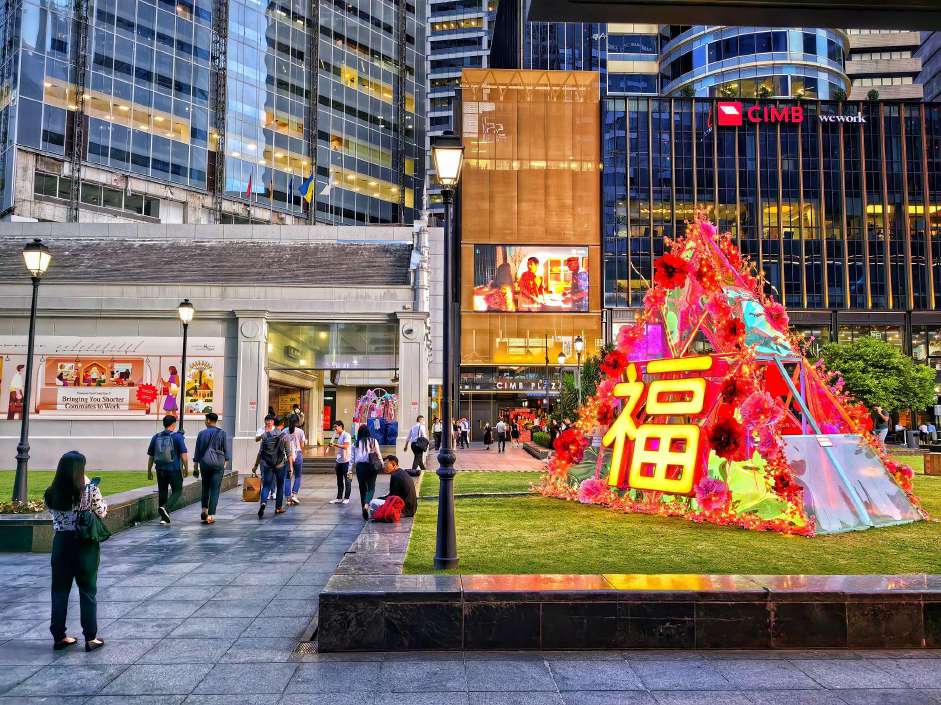 The Raffles Place precinct is ready for the Lunar New Year! Adorned with cherry blossoms and the Chinese characters – chun (春); fu (福); and ji (吉), these installations come together to symbolise new beginnings, prosperity and blessings for all. Beautifully lit in red and gold from 7pm to 12 midnight daily, get your CNY snaps with these larger-than-life installations and interact with them to add your own flair to the decor.
Start your journey with the four large installations in Raffles Place Park, as you exit Raffles Place MRT station.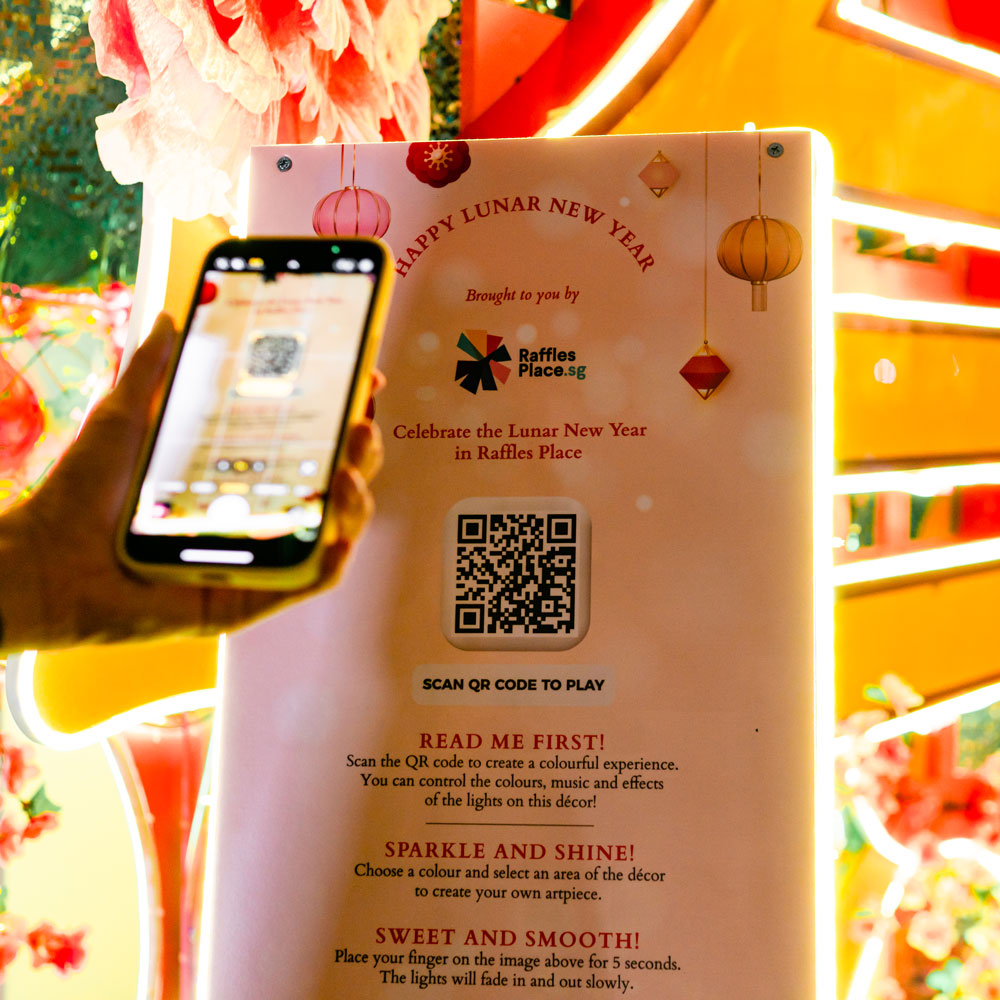 Then head to six locations where you can scan the QR codes on display to customise the colours of the lights and watch it dance to Lunar New Year songs! Placing your finger on the image in the app for five seconds will allow the lights to change colours slowly and smoothly! Have fun with it and show us what you came up with on social media with the hashtag #RafflesPlaceSG!
These interactive installations can be found at six locations around the Raffles Place precinct – Bank of China Building, Collyer Quay Centre, Ocean Financial Centre, One Raffles Place, Republic Plaza and Six Battery Road.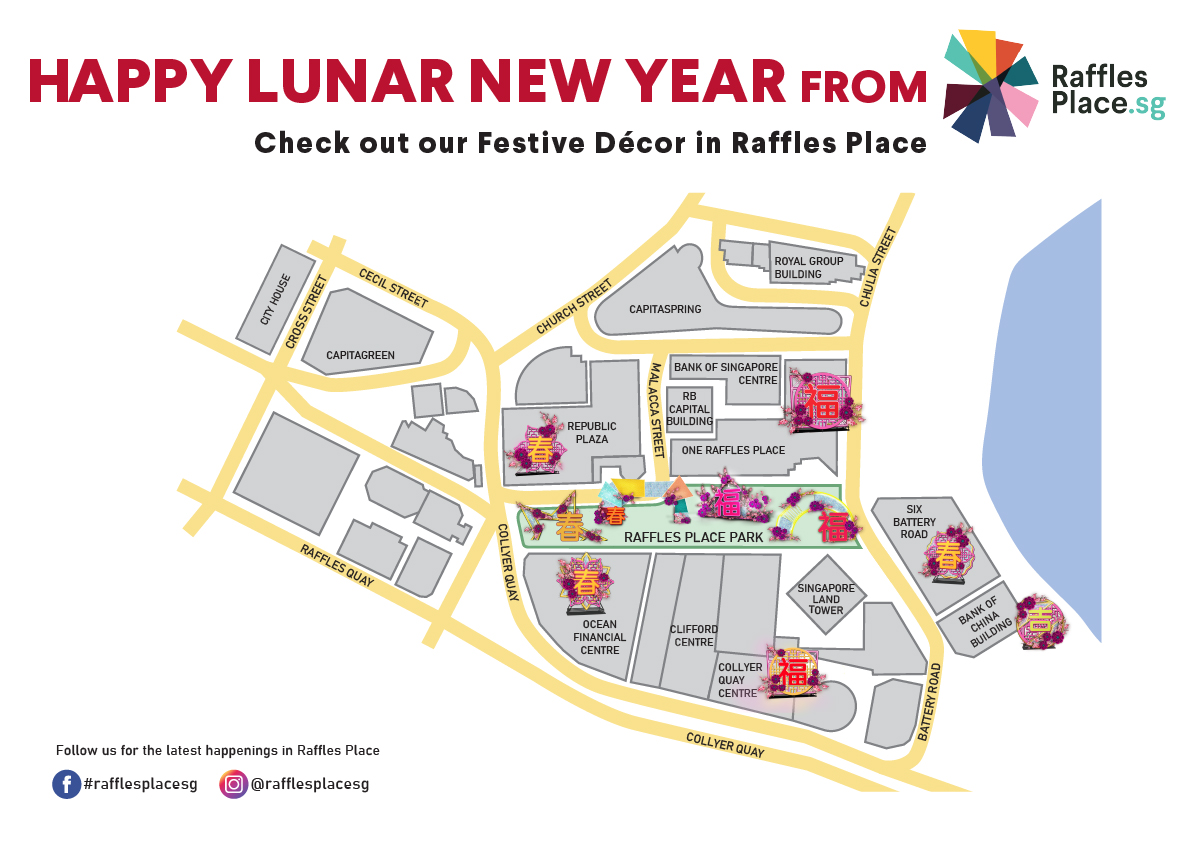 As you journey through the precinct, remember to check out the ongoing promotions happening this Lunar New Year in the precinct! 
Lunar New Year Promotions in Raffles Place
Looking for a spot for tea or a quick bite in between your festive shopping? Or perhaps the perfect spot for your reunion dinner? We've got you covered with these irresistible promotions at Raffles Place! 

ARTEMIS GRILL & SKY BAR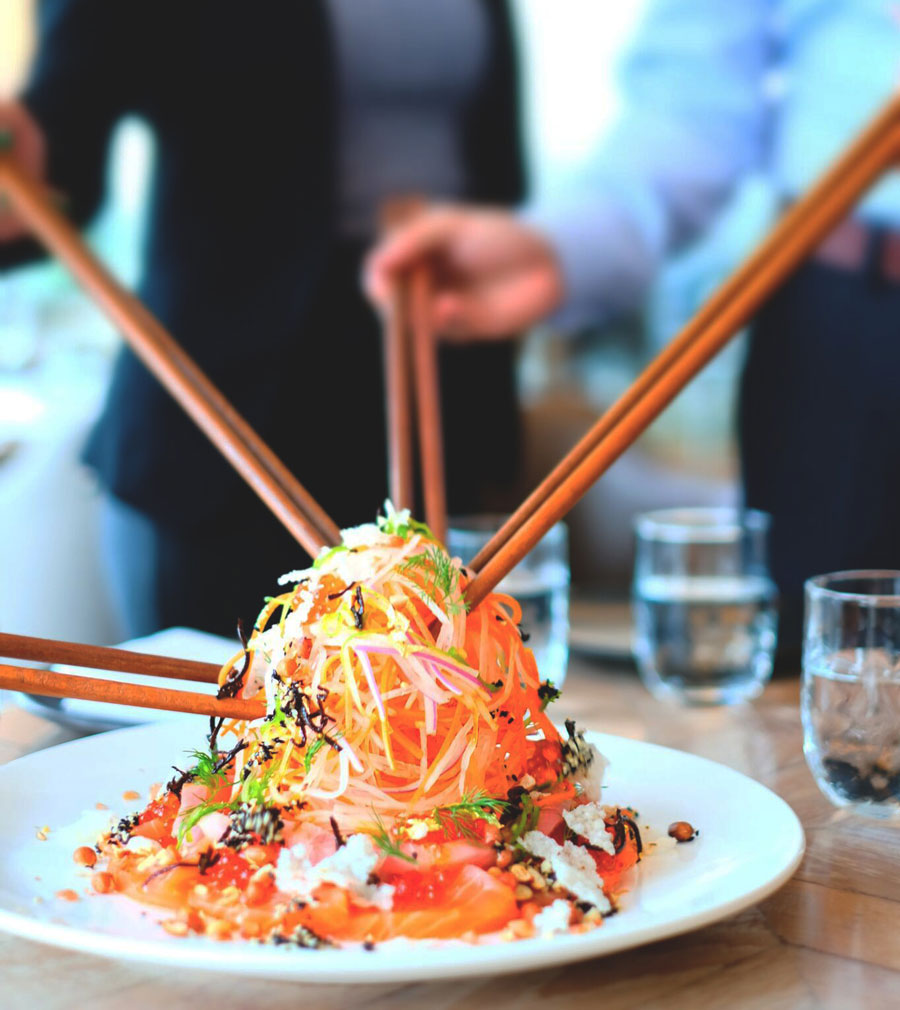 Photo credit: Artemis Grill & Sky Bar
Make it a CNY reunion to remember as you soak in the view at Artemis Grill & Sky Bar at CapitaGreen! Offering Standard and Premium Selections to choose from, their Chinese New Year Lo Hei experience is available from now till 4 February for lunch and dinner. 
Each set includes Salmon & Ikura Caviar to be tossed with pickled wakame, red cabbage, carrot, sesame, peanut, daikon radish and tapioca cracker, topped with gold leaf – with the choice to upgrade to the premium set which includes Hamachi & Hokkaido Scallop.
Artemis Lo Hei must be pre-ordered with 24-hour notice, and guests may choose from: 
REGULAR SET with Salmon & Ikura Caviar $68++ (serves 2-4)

PREMIUM SET with Hamachi, Hokkaido Scallop, Salmon & Ikura Caviar $148++ (serves 6-8)
BOSE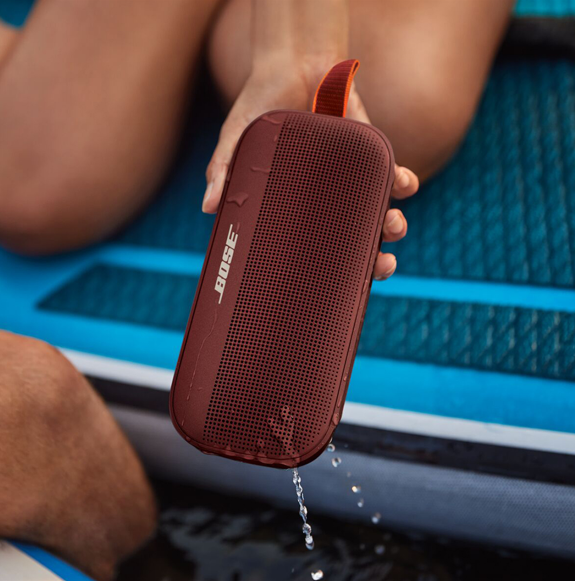 Photo credit: Bose
No festive celebration is complete without good beats! With the portable and waterproof Bose SoundLink Flex Speaker (Carmine Red) going at only $221 (U.P. $249) at Republic Plaza. Play your favourite CNY songs to ring in the new year. Offer ends on 22 January 2023, while stocks last.

DRIPS BAKERY CAFÉ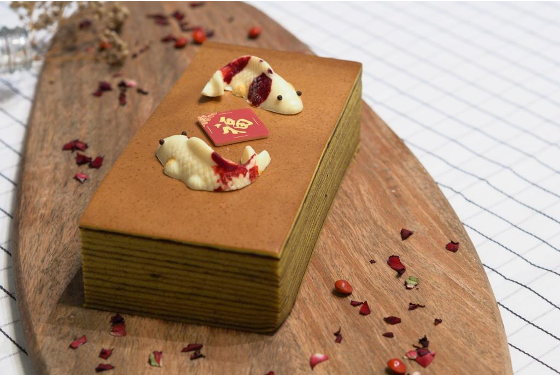 Photo credit: DRIPS Bakery Café
A sweet treat for a sweet year ahead! Available only at One Raffles Place, get 15% off DRIPS Bakery Café's special Koi Kueh Lapis (500gm) at $49.90. Made from the freshest ingredients, this traditional thousand-layer cake features the iconic Chinese symbol, along with a festive design of prosperity koi fishes decorated on the top. But hurry, as it's only available till 21 January 2023!

NAMINO HANA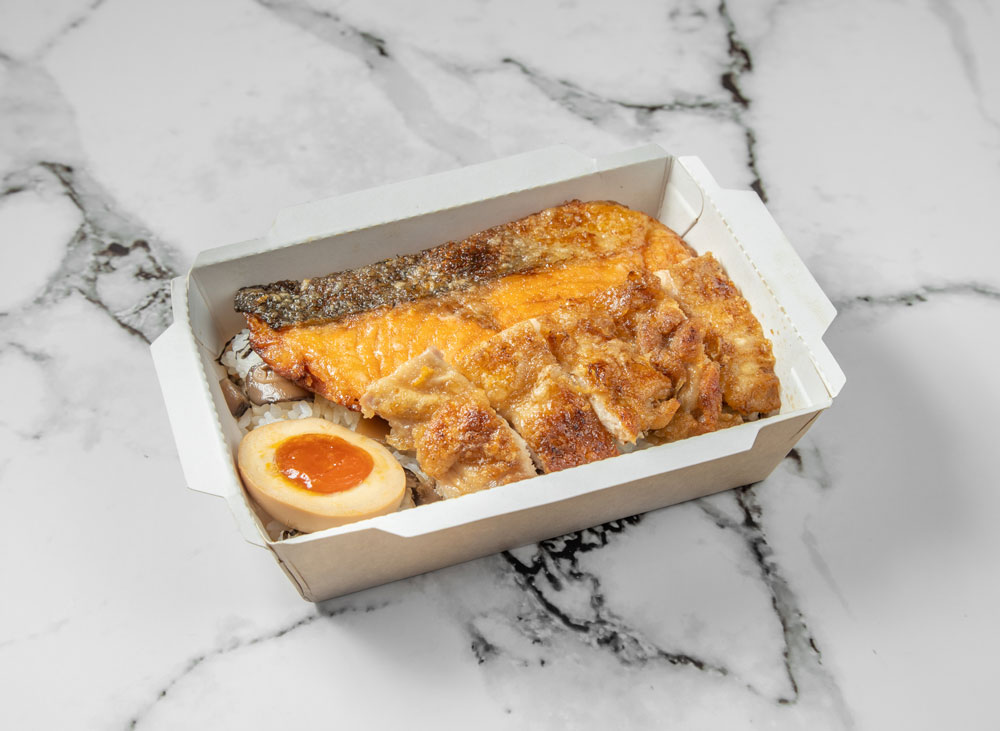 Photo credit: Namino Hana
Enjoy a delicious Salmon and Chicken Bento, served with Ajitsuke egg and mushroom over Japanese premium rice at Namino Hana in One Raffles Place. An exclusive bento combination priced at $15.80, this set comes with a choice of salad or drink too. Valid from now till 31 March 2023.

OLD TEA HUT
Photo credit: Old Tea Hut
Wind down for the day as you relax over a pot of ProsperiTea infused with fresh longan, red dates and goji berry from Old Tea Hut at One Raffles Place. Available in both hot for $2.60 or iced at $3.20 from now till 31 January 2023.

PAUL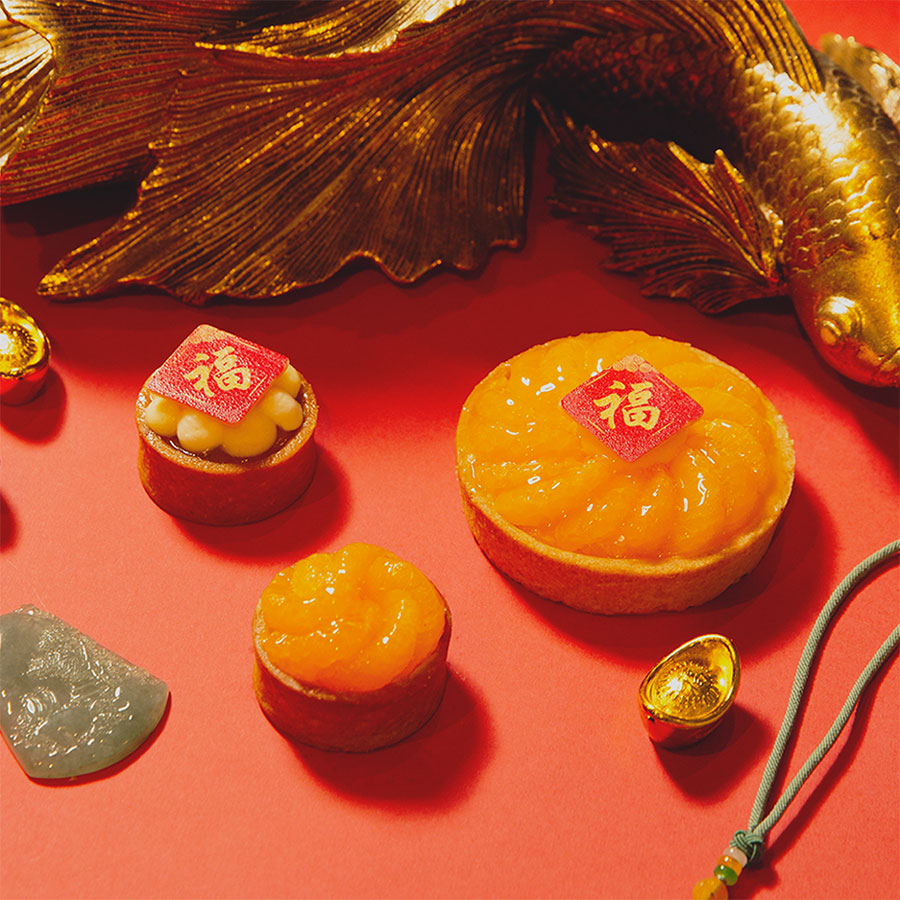 Photo credit: PAUL
Hop right into the new year with PAUL at Ocean Financial Centre. Enjoy their CNY special – a tangy Mandarin Orange Tartlet, available for dine-in only. Bringing sweetness and happiness, their auspicious red boxes of mini mandarin orange and royal yellow pineapple panna cotta tartlets will surely delight! Receive complimentary red packets with a minimum spend of $120!

TWG TEA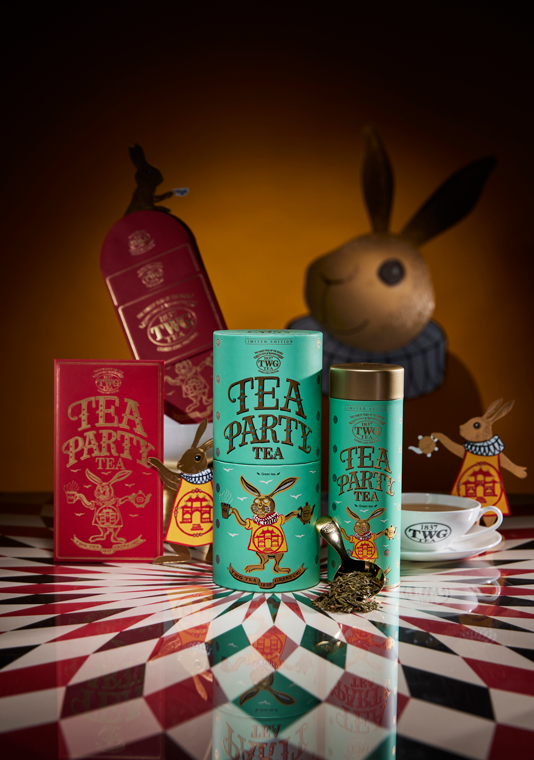 Photo credit: TWG Tea
Enjoy a complimentary pack of Tea Party Tea Red Packet with a minimum spend of $100 at TWG Tea in Republic Plaza! Designed in a sleek bottle encased with beautiful teal and gold imprints, this vanilla-flavoured black tea is the perfect drink to complement your favourite CNY goodies! 

WOK HEY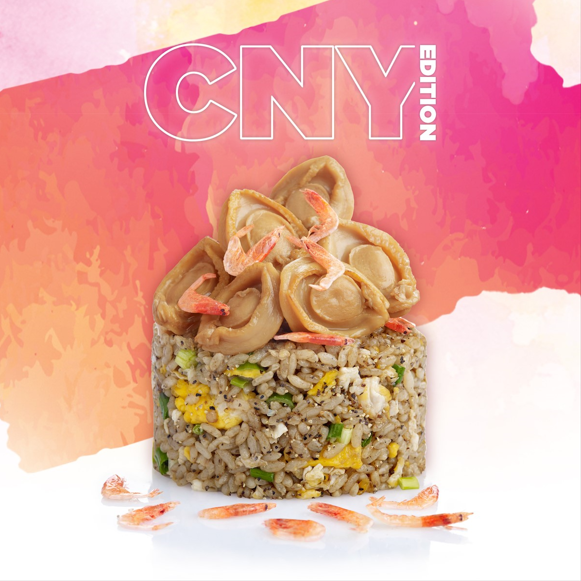 Photo credit: WOK HEY
Splurge a little with Wok Hey as they elevate their well-loved fried rice! Their CNY Special – The Abalone Black Pepper Fried Rice MAX comes with six premium braised Abalone and Sakura Ebi to satisfy your hunger! Priced at $14.30, it's available till 8 February 2023 only at Republic Plaza!
Addresses
Artemis Grill & Sky Bar:
CapitaGreen Rooftop (Level 40)
138 Market Street
Singapore 048946
+65 6635 8677 (Tel)
+65 9850 7954 (WhatsApp)

Hours:
Tuesdays to Fridays 11:30 AM – 2:30 PM | 5:30 PM – 10 PM
Closed on Mondays

Bose:
Republic Plaza #01-11
9 Raffles Place
Singapore 048619 
+65 6226 2326 (Tel)

Hours:
Mondays to Fridays 10 AM – 8 PM
Closed on Saturdays and Sundays

DRIPS Bakery Café:
One Raffles Place #01-08
1 Raffles Place
Singapore 048616 
+65 6655 8789 (Tel)

Hours:
Mondays to Thursdays 8 AM – 6 PM
Fridays  8 AM – 7 PM
Saturdays  8 AM – 2 PM
Closed on Sundays

Namino Hana:
One Raffles Place #B1-23
1 Raffles Place
Singapore 048616 
+65 9879 1800 (Tel)

Hours:
Mondays to Fridays 11 AM – 7:30 PM
Closed on Saturdays and Sundays

Old Tea Hut:
One Raffles Place #B1-15
1 Raffles Place
Singapore 048616 
+65 9270 3749 (Tel)

Hours:
Mondays to Fridays 7:30 AM – 7 PM
Saturdays 7:30 AM – 4 PM
Closed on Sundays

PAUL:
Ocean Financial Centre #01-01
10 Collyer Quay
Singapore 049315
+65 8448 8438 (Tel)

Hours:
Mondays to Fridays 8 AM – 8 PM
Closed on Saturdays and Sundays

TWG Tea:
Republic Plaza #01-09/10
9 Raffles Place
Singapore 048619 
+65 6226 1837 (Tel)

Hours:
Mondays to Fridays 10 AM – 8 PM
Closed on Saturdays and Sundays

WOK HEY:
Republic Plaza #B1-15
9 Raffles Place
Singapore 048619 
+65 8940 8905 (Tel)

Hours:
Mondays to Fridays 10:30 AM – 9:00 PM
Closed on Saturdays and Sundays