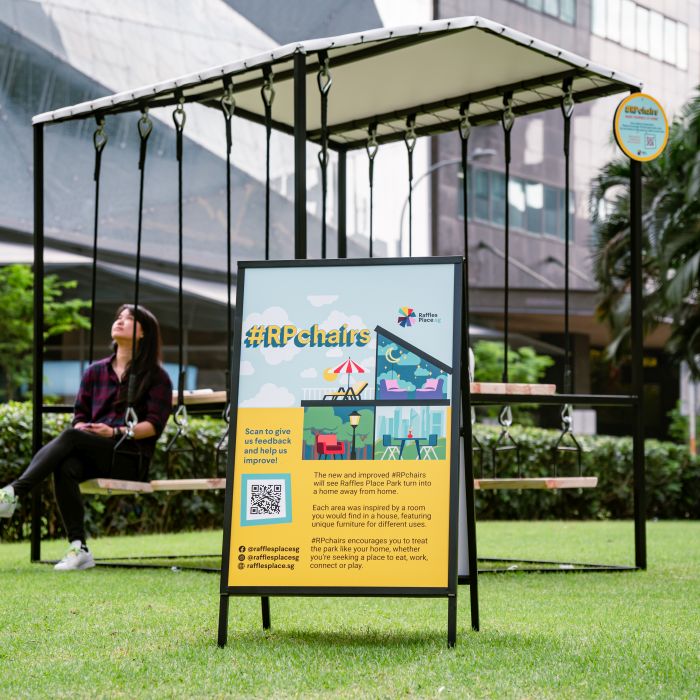 Kick back and relax in Raffles Place with the launch of a brand new set of #RPchairs. This year, there are four types of chairs you can pick from, all spread out across Raffles Place Park. From arm chairs and recliners to bean bags and swings, each chair is inspired by a room you would typically find in a house.
Much like last year, this ongoing initiative by Raffles Place Alliance hopes to bring vibrant and engaging public spaces to our Raffles Place community. Whether you're looking for a place to chill, eat, work or connect, now's your chance to turn the park into your little home away from home!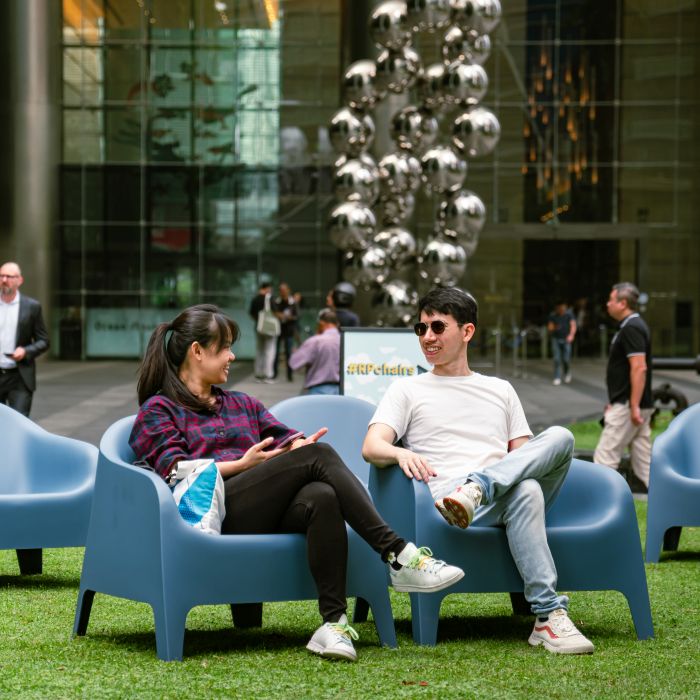 Chairs are a quintessential part of any living room, therefore the first type of chair we have introduced to the park is a blue armchair, a variation of last year's white armchairs; these are set in a small cluster on the lawn adjacent to Ocean Financial Centre. Catch up with your colleagues over a coffee or take a call while sitting down in the park in the fresh open air.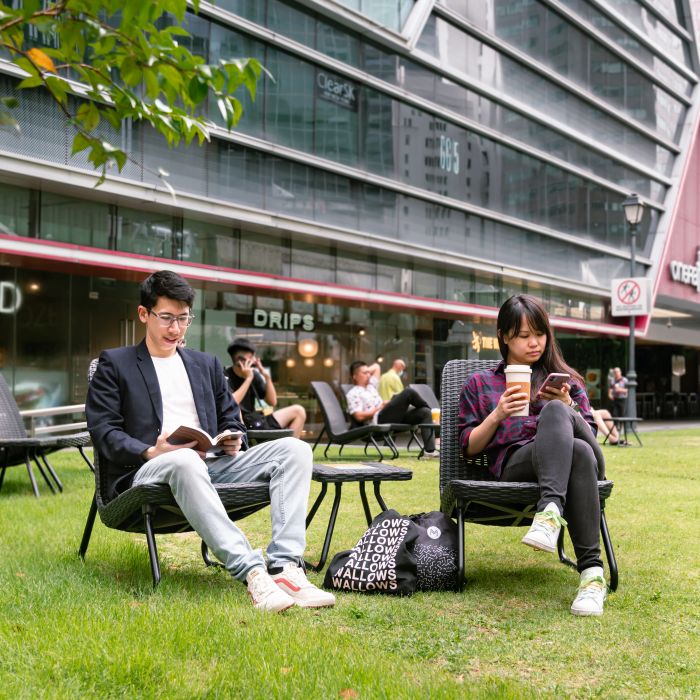 The second stop in our "house" is the patio. Representing this room are reclining chairs that overlook Malacca Street and D'Almeida Street. Pick a chair, place your belongings on the small side table and read a book or soak up the sunshine. You could even lay back and catch some zzz's when the sun goes down.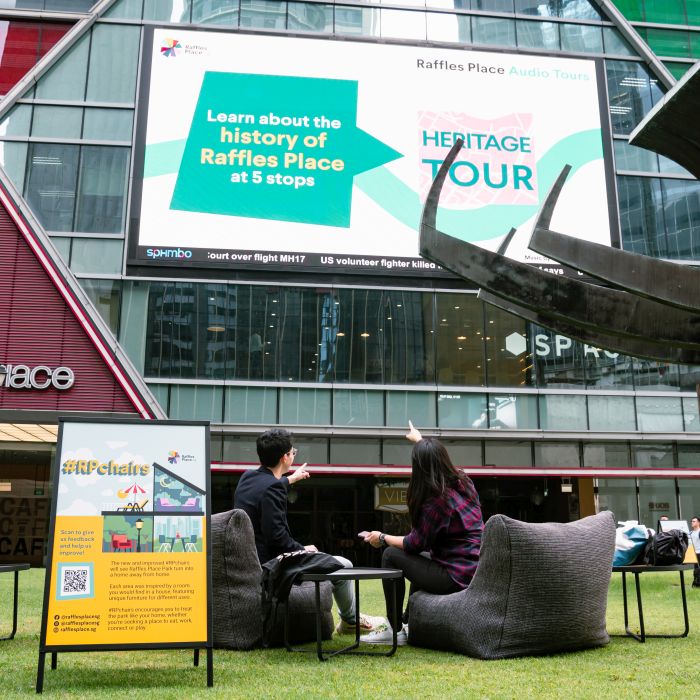 The third kind of chair epitomises the classic "TV room" chair and is a grey bean bag that faces One Raffles Place and their large format screen, making the space the biggest TV room in the whole of Singapore! These water-resistant seats are comfy yet sturdy, an upgrade from last year's colourful bean bag chairs. The nearby side tables are also a new addition to this ensemble.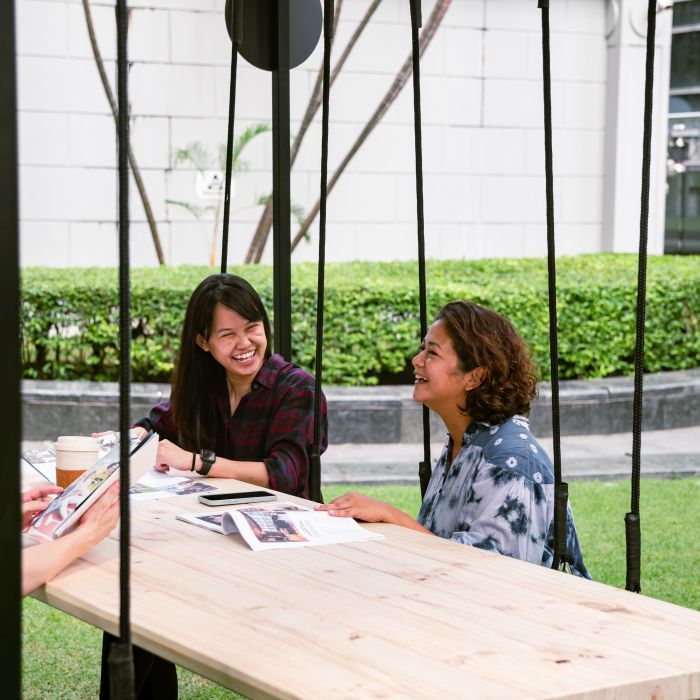 Last but not least, by the side of Battery Road are two of our brand new Cube-Pod structures, inspired by furniture found in a dining room. Created specially for this project, archetypal park benches are replaced with swings, offering a playful twist where you can enjoy a seat under a shaded canopy while you work or chit-chat with friends.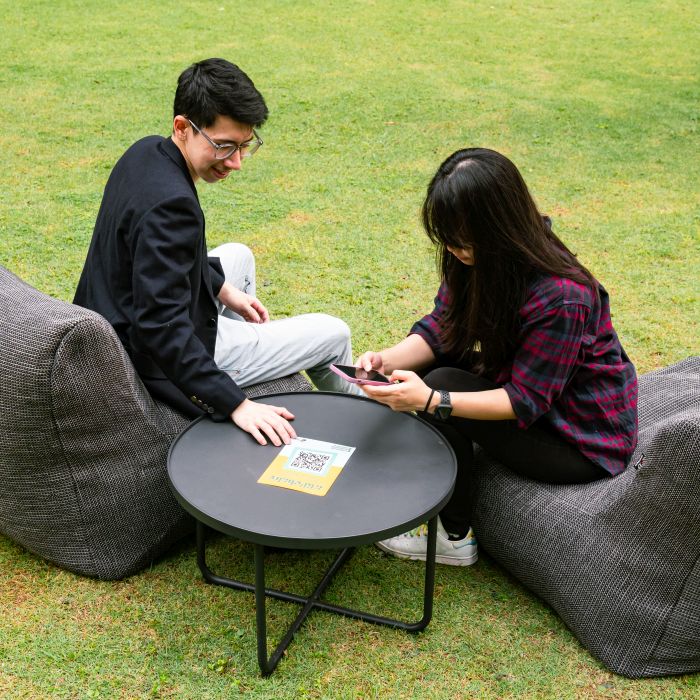 Pasted on the various chairs and tables that dot the park are QR codes, which you can scan to leave your feedback.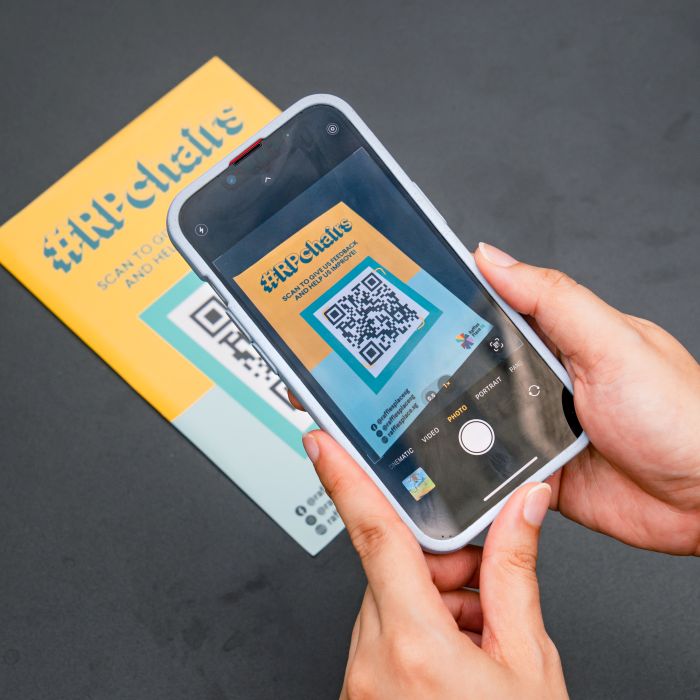 Simply open up your camera app and point your smartphone at the QR code to retrieve the link.
Raffles Place Alliance hopes that this project will change the way we interact with the landscape of Singapore. Through the curation of such people-centric spaces in the heart of our city, the goal in mind for #RPchairs 2023 is to bring individuals together to embrace a sense of community and belonging!
Be sure to stop by Raffles Place to see the chairs up close and to test them out yourselves!