The Raffles Place Placemaking Plan has been awarded with a Special Mention at the prestigious Singapore Institute of Planning (SIP) Planning Awards. The awards recognise urban planners and consultancy firms in Singapore and beyond for their excellence in urban planning.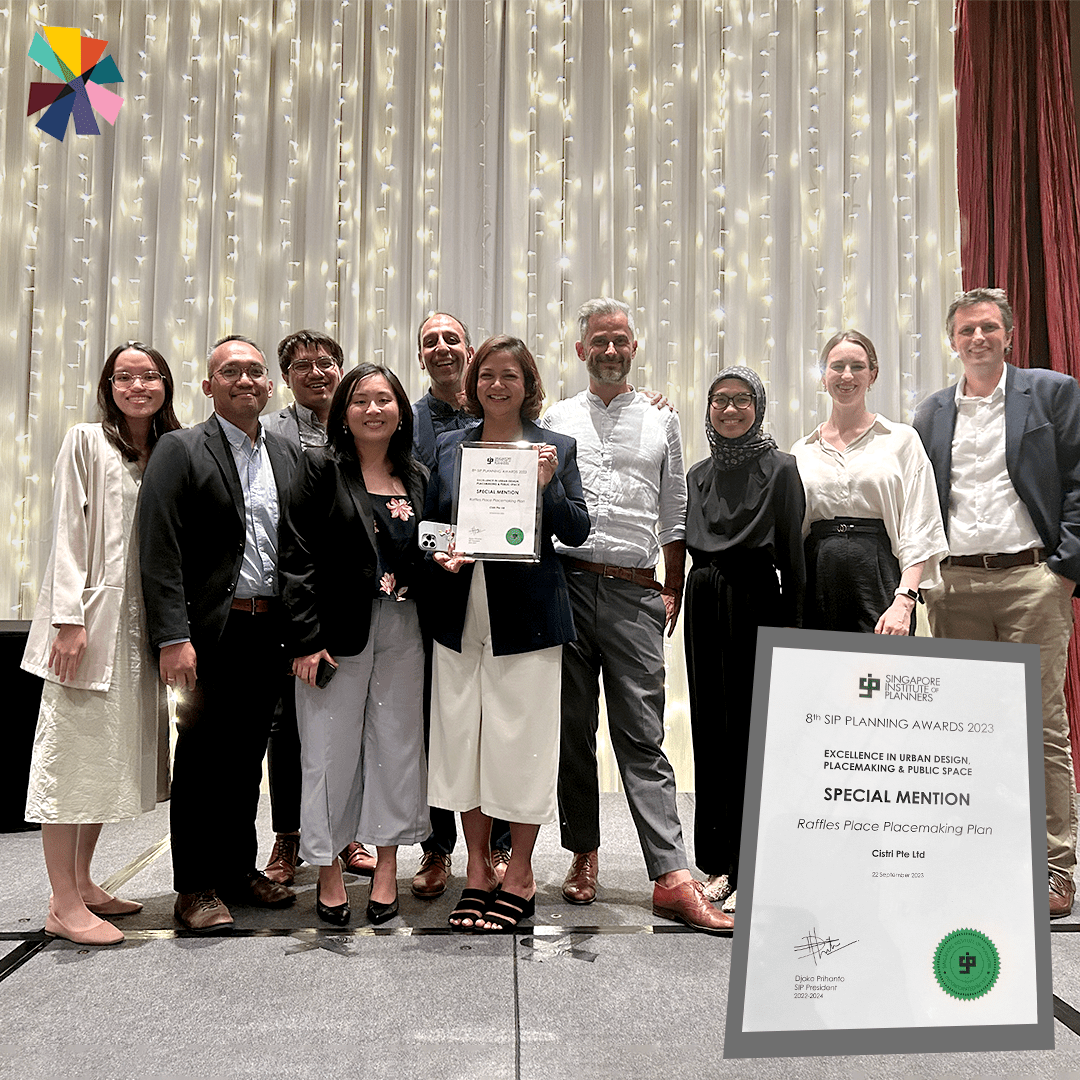 The plan was commissioned by Raffles Place Alliance ("RPA") and put together by Cistri and LOPELAB, and clinched a Special Mention in the "EXCELLENCE IN URBAN DESIGN, PLACEMAKING & PUBLIC SPACE" category. The plan demonstrated innovative urban design principles that curate delightful urban experiences of the locale, with emphasis on the development of the place's character and the sense of identity that is unique to the people and the place itself.
Mr Chew Peet Mun, Chairman of RPA, said: "We are delighted by the recognition accorded by the Singapore Institute of Planning on the placemaking efforts at Raffles Place. Kudos to Cistri and LOPELAB, who have been excellent partners working tirelessly with us to conceptualise, curate and execute innovative initiatives that speak the working community and visitors to the Central Business District."
Formed in 2019, Raffles Place Alliance is part of the pilot Business Improvement District (BID) programme by Urban Redevelopment Authority. Under the programme, ten stakeholders in Raffles Place came together with the aim of taking on a more active role in utilising and transforming the public spaces in Raffles Place to enhance vibrancy and promote a sense of shared identity.