Looking for a new spot to chill and unwind with friends or catch up with your colleagues? How about getting comfortable right in the middle of Singapore's Central Business District? You can now take a seat right in the heart of Raffles Place with #RPchairs.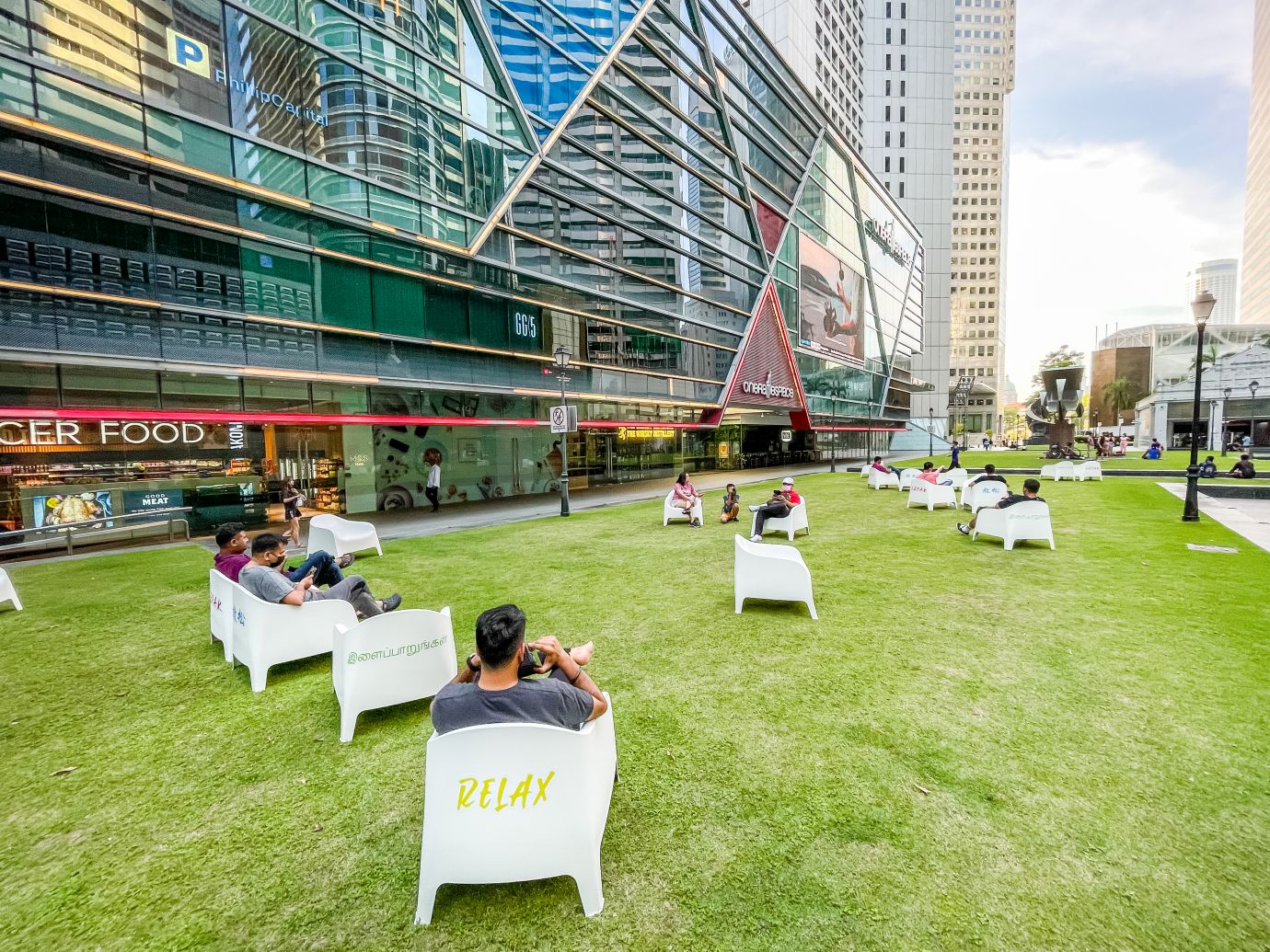 Raffles Place Alliance launched #RPchairs to bring a new experience to our community in Raffles Place Park. Over a period of one month, four types of chairs will be placed in the park each week. 
Each type of chair provides a different vibe for our community. The chairs are portable, so arrange them as you like. Bring them to a shadier spot or quiet corner, or gather some chairs together and have a pow wow with your team in the park.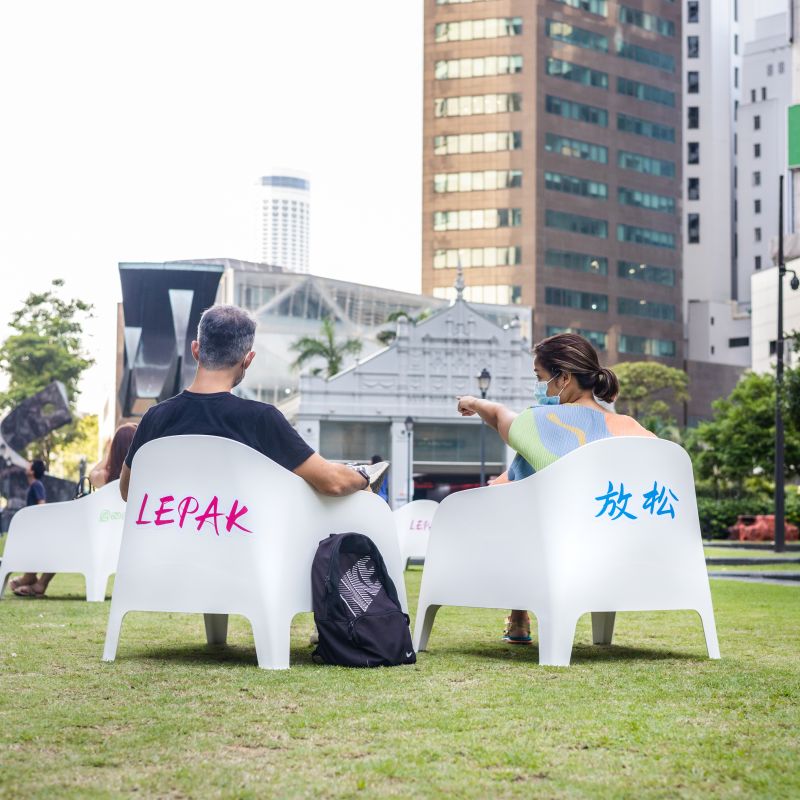 Three types of chairs have already made their appearance in the park. The first is a sizable, white armchair made to ease users into a state of relaxation. Users can get their shades on and 'relax' as the stickers on the chairs invite you to stay. Plastered fittingly on these comfortable chairs are four unique messages, spot them all as you grab a seat for yourself!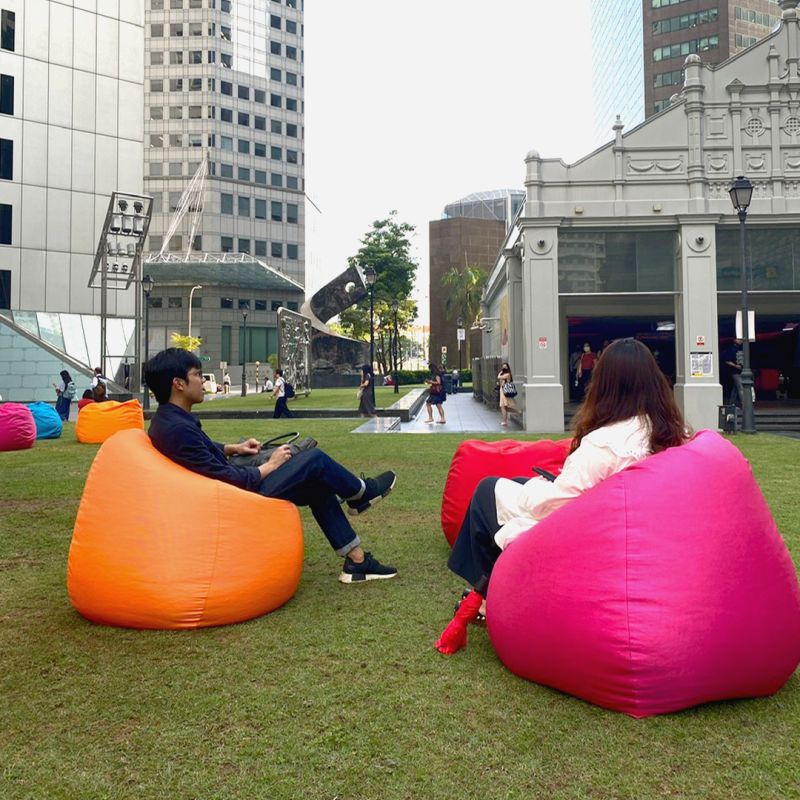 The second type of seating is welcoming bean bags in bright and vibrant colours. These pillow-like seats allow you to relax as they mould into your body. Sink right into these bags of joy!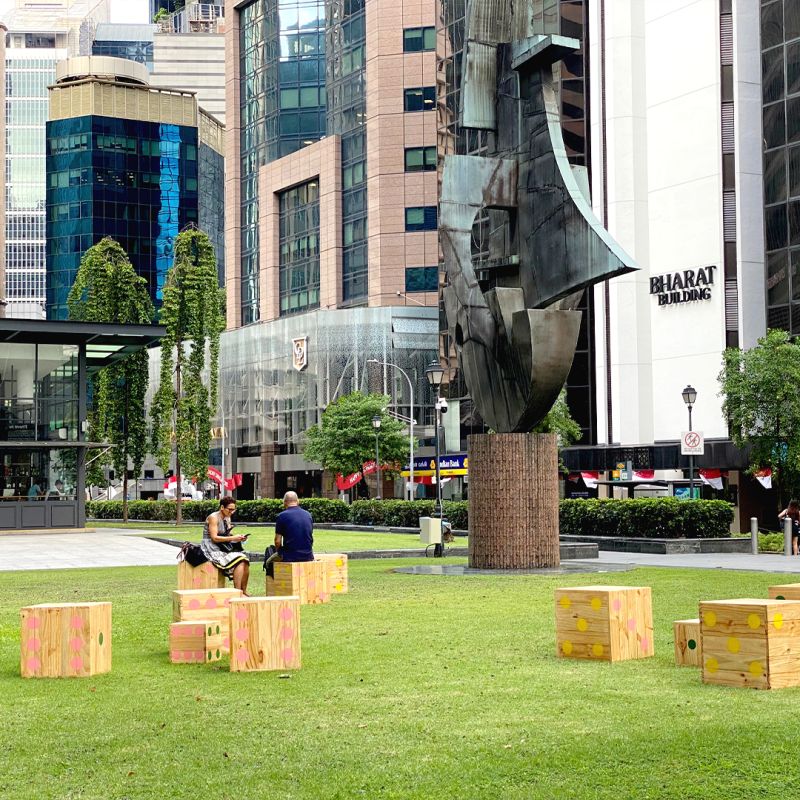 The third type of chair is a wooden stool made to look like dice. Made of upcycled wood, this playful take on the universal instrument of chance is the perfect choice for a casual sit down.  
With the last batch of chairs dropping next week,  it's time to come down to Raffles Place Park and check out these seats for yourself. 
#RPchairs at Raffles Place Park is on from now until end February 2023.