It's that time of year again! Dreamy lights, wholesome feels, putting up your decorations in time, all while preparing meals and gifts. What if we did all that for you and more? Celebrate Christmas and explore interactive festive decorations, while we handle the treats and gifts, all available at Raffles Place.
Interactive Christmas Décor Lights Up Raffles Place
The lights are up at Raffles Place! Across the precinct, visitors can find the likes of giant, Bells, Gift Boxes, Christmas Trees and more. These cheery ornaments light up in the evenings from 7pm to 12 midnight daily until 31 December. But these aren't just any ordinary decorations.
For the first time, visitors can add their own flair to the décor, with interactive features at selected locations.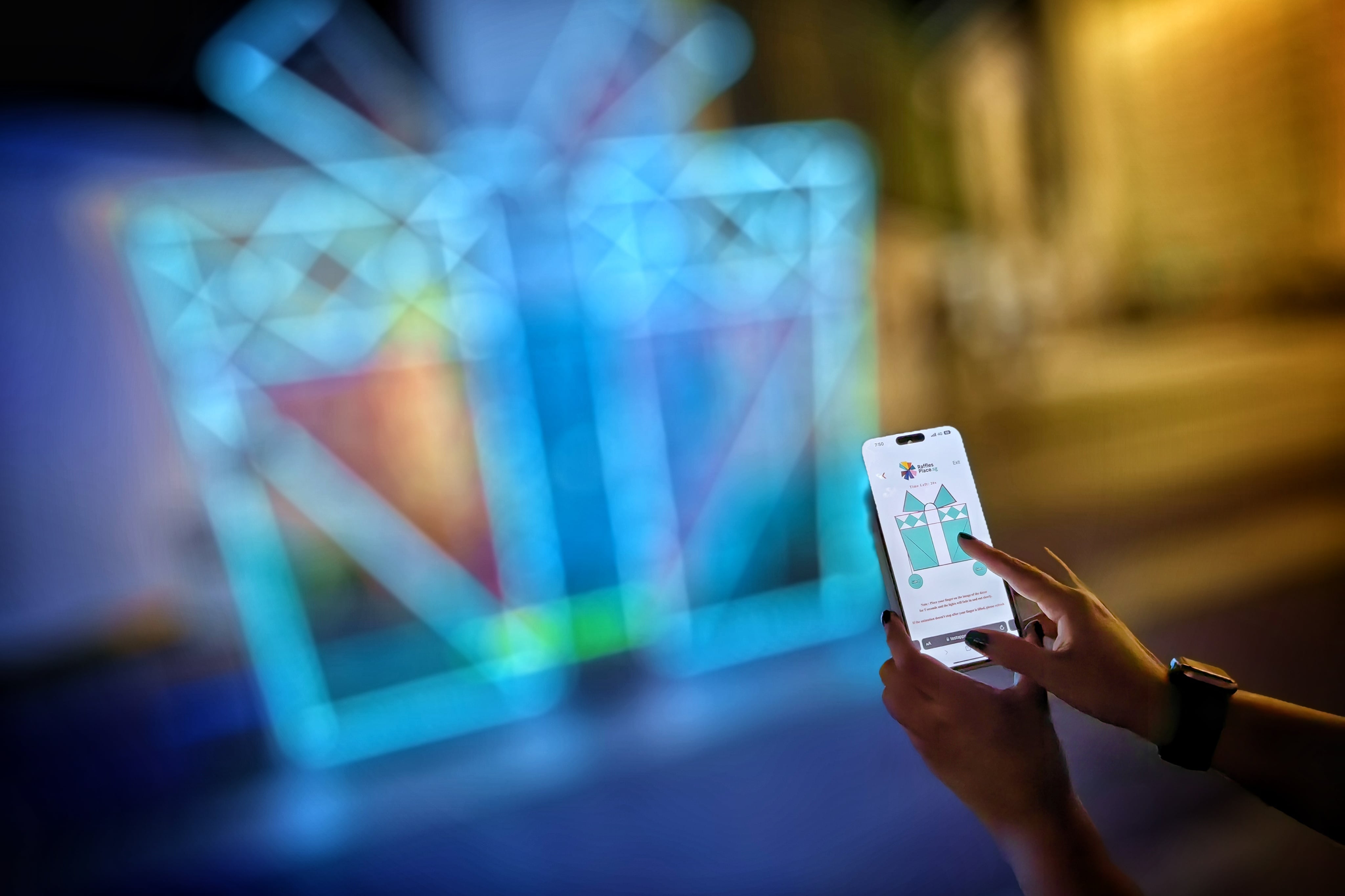 Here's how you can interact with the festive décor at six locations around the precinct. 
Simply scan the QR code located at each installation to access an app. There, you can select colours for different parts of the structure. Next, choose a song from a selection of tunes and watch the lights dance to the beat! 
Placing your finger on the structure in the app for five seconds, will make the lights fade in and out, adding to the dreaminess of it all. 
You can find these interactive features at the installations located at Bank of China Building, CapitaGreen, Collyer Quay Centre, Ocean Financial Centre, One Raffles Place and Republic Plaza.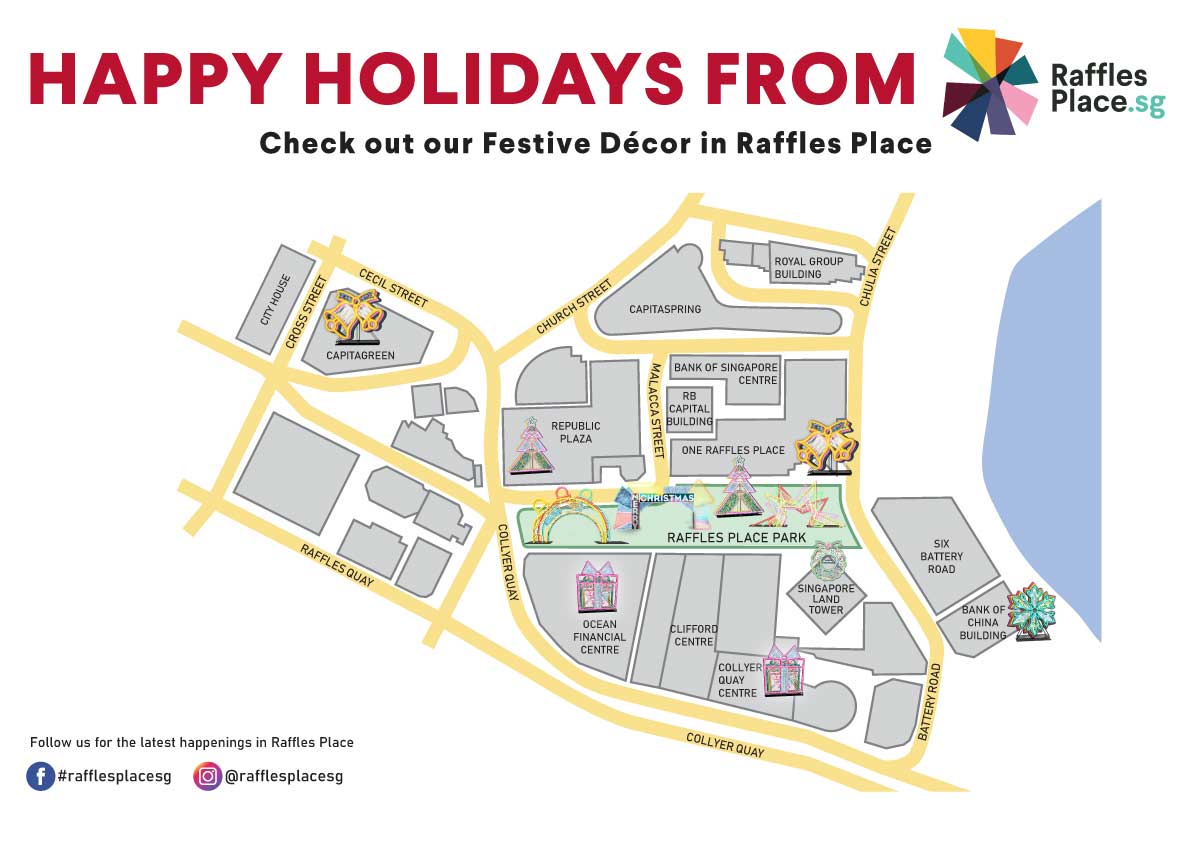 Be sure to use #RafflePlaceSG in your social media posts to show us what you came up with!
Christmas Feasting 
Thinking of spicing up your year-end meals? Sure, turkey is wonderful. But how about a Christmas scone to start your day with? Or a delectable 8-inch black forest cake? Maybe even some macarons? 
You can find all these and more at Raffles Place… 

DESEM DESSERT
Get your Christmas scones in pairs at Desem Dessert. The bakery is having 50% off these scones this Christmas while stocks last. So, hurry on down to Republic Plaza to get yours!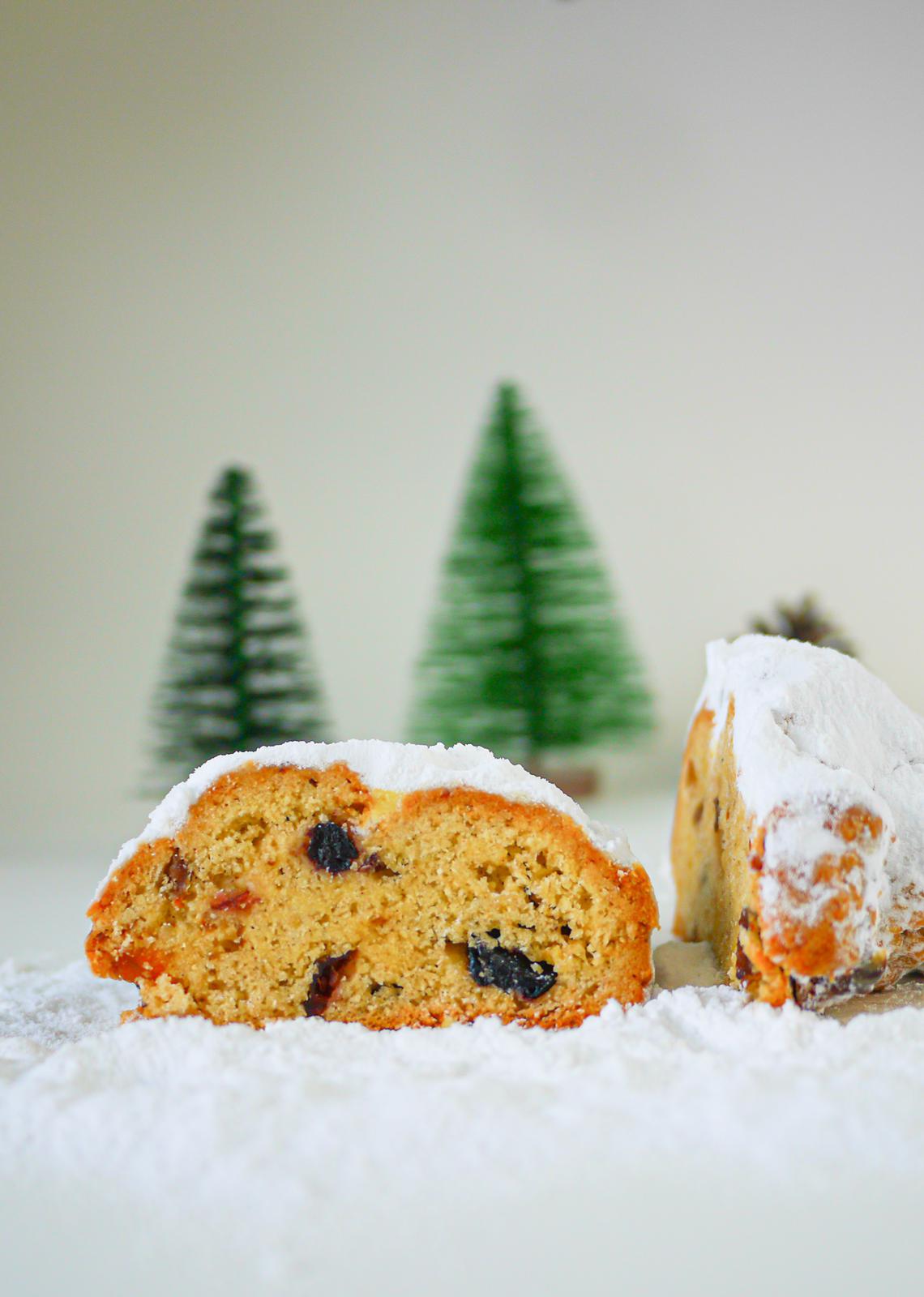 Photo Credit: Desem Dessert
How about something a little more indulgent, a chocolate cake kind of indulgent. Drips Bakery café at One Raffles Place is currently offering a delectable Christmas Catalogue until the end of the year. On it, you can find the likes of Christmas pecan tarts for $68 or Christmas tarts that go for $68 for a box of 4. 
Celebrate with their 8-inch Christmas Red Velvet Cakes at $58, or go all-out with their 8-inch Christmas Black Forest Cakes at $138. Enjoy free delivery when you spend $150 (before GST).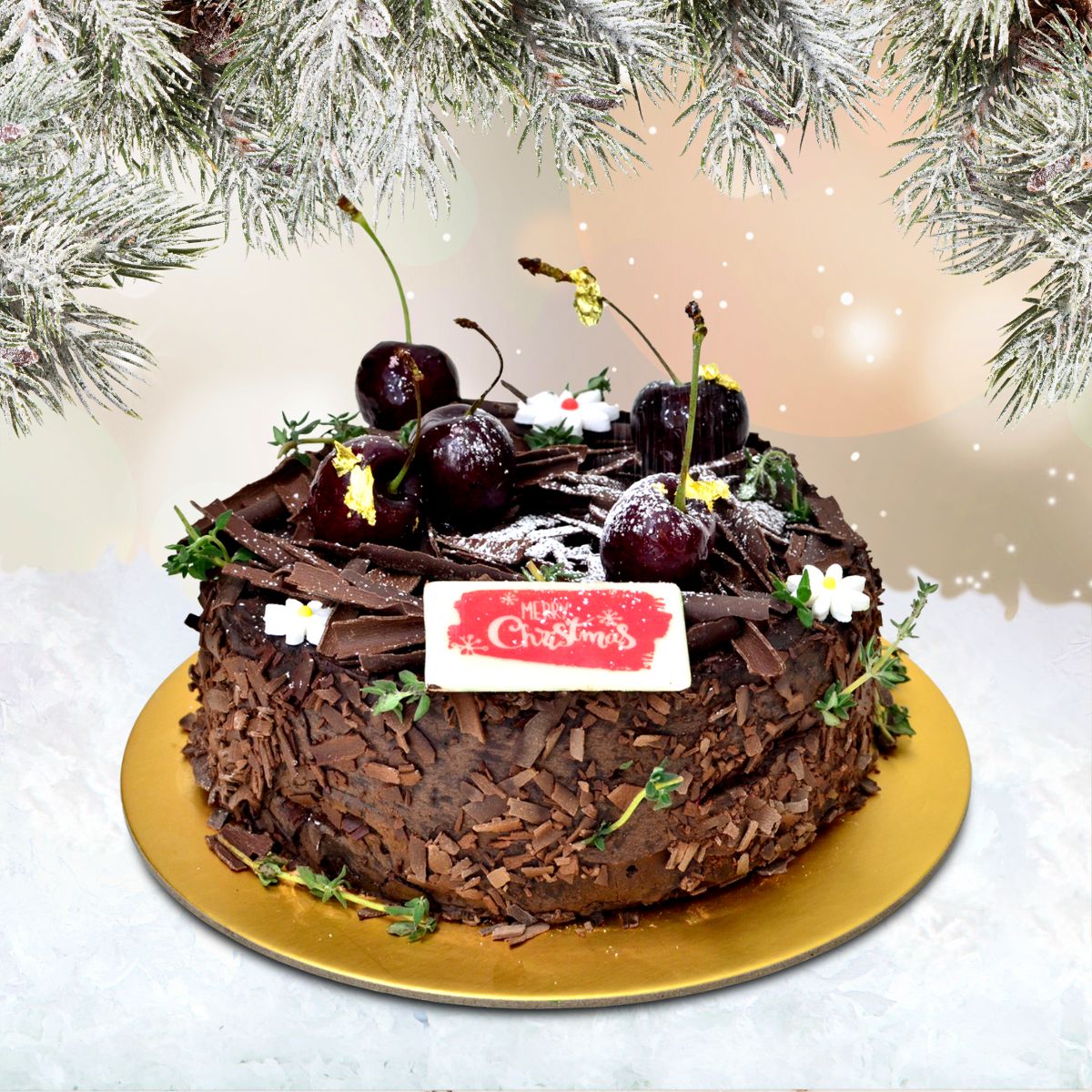 Photo Credit: Drips Bakery Cafe
Committed to the idea of sharing the finer things in life with customers, Le Rouge at Republic Plaza wants you to treat yourself this Christmas with their promotion on pralines! Get a box of pralines at 50% off at only $14.45, while stocks last.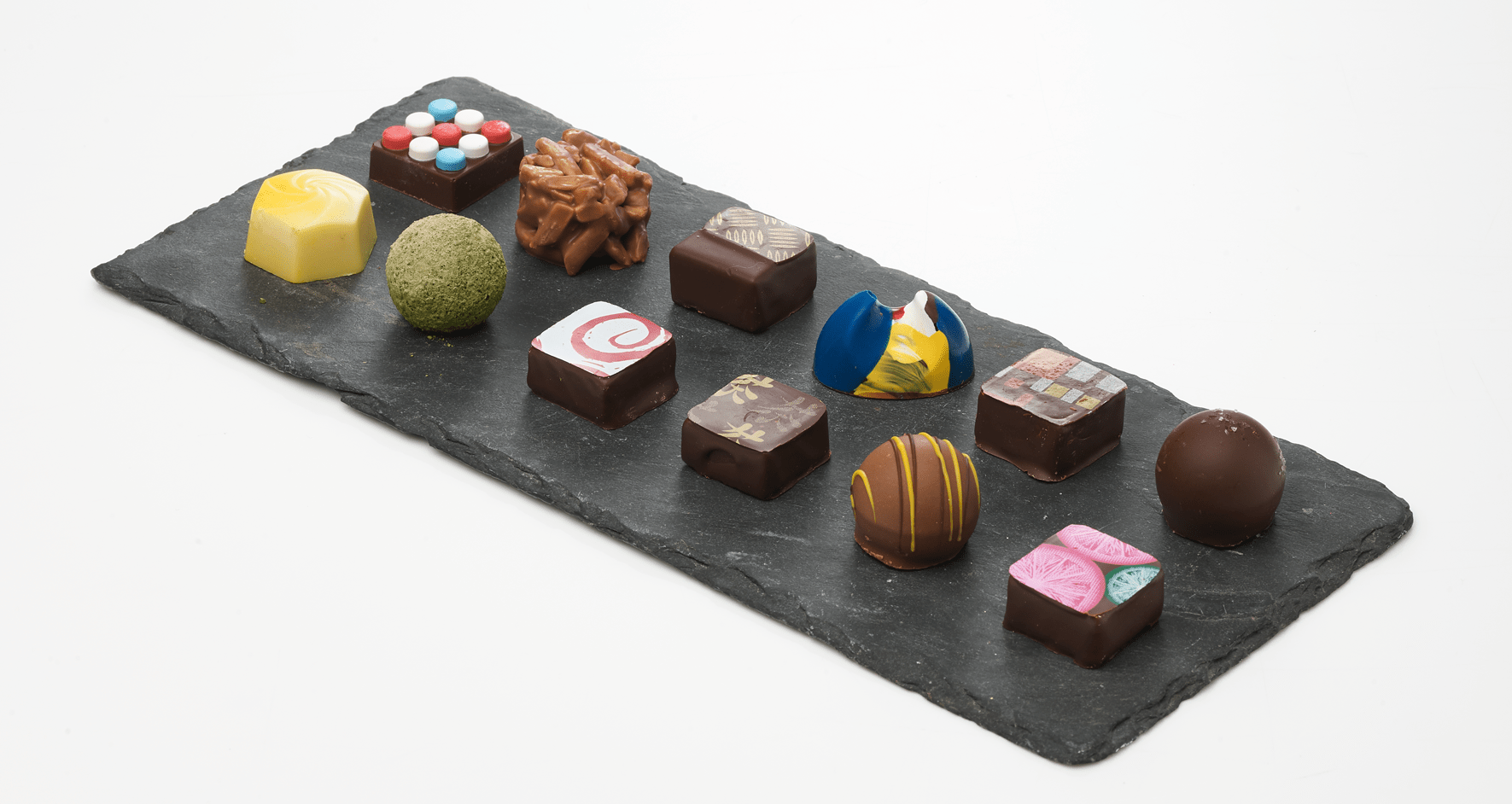 Photo Credit: Le Rouge
Though it might not snow on the little red dot, the weather during this time of year can get chilly. Warm up with a cup of coffee or tea at the Old Tea Hut. 
Till' 31 December, patrons can look forward to the hut's Chocolate Pancake Bites with their hot coffee or tea set. Get 8 pieces with your hot cuppa as a set for $4.60, or up it to 12 pieces for $6.40. This promotion is only available in-store while stocks last, so make your way down to One Raffles Place to enjoy this warm treat.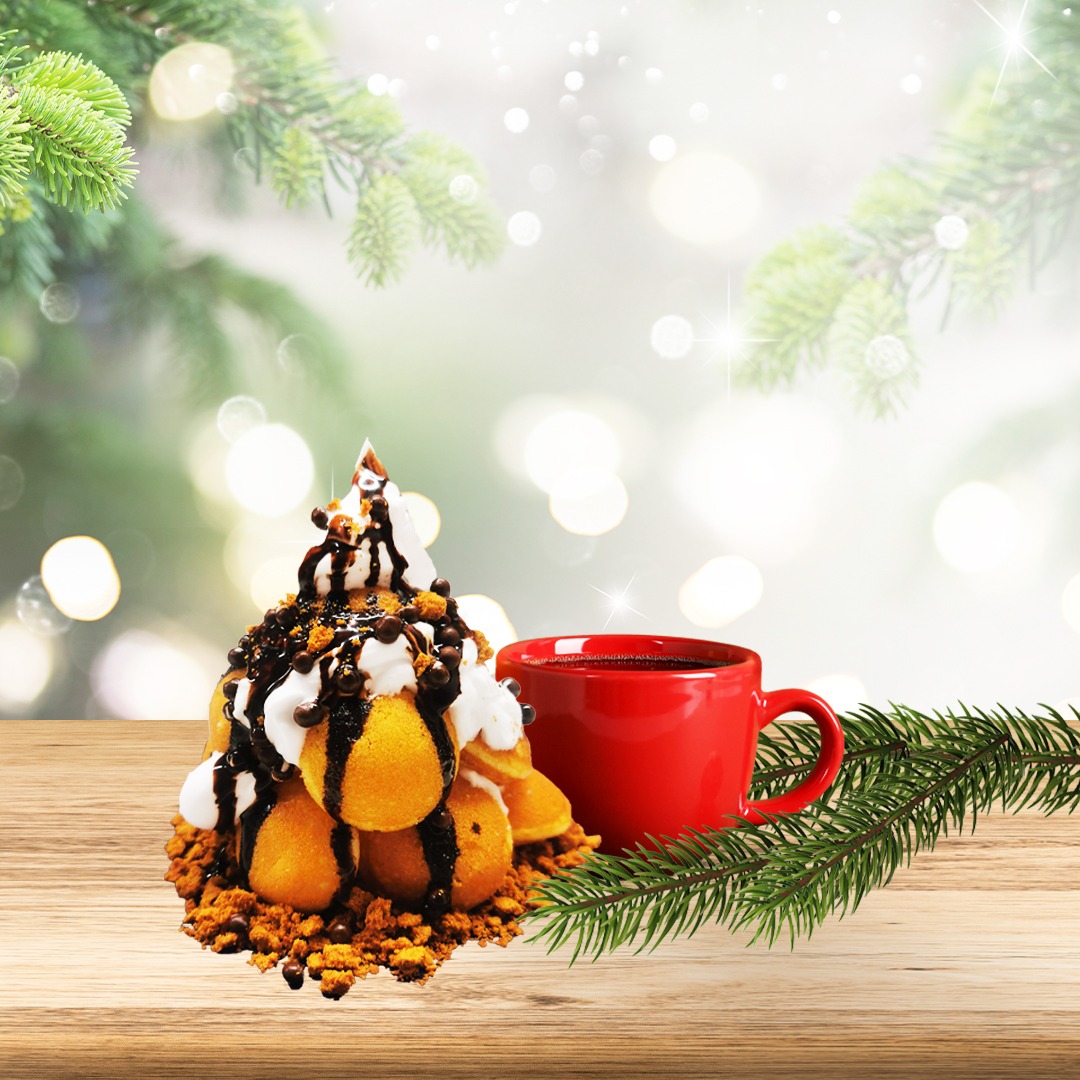 Photo Credit: Old Tea Hut
From France to you in six signature flavours, PAUL at Ocean Financial Centre offers boxes of mini macarons as part of their Christmas menu for dine-in and delivery. Place your orders today on their website! 
And what is Christmas without a log cake? Did you know that the log cakes were based off the Yule log, which would burn all throughout the night and into the new year and was believed to bless the house with protection. 
PAUL is offering their Snowy Christmas Forest Log of different variations as part of their exclusive Christmas menu. From Yuzu Meringue to a hazelnut coated "Nuts Over You", take your time as you choose between different flavours to gift your colleagues.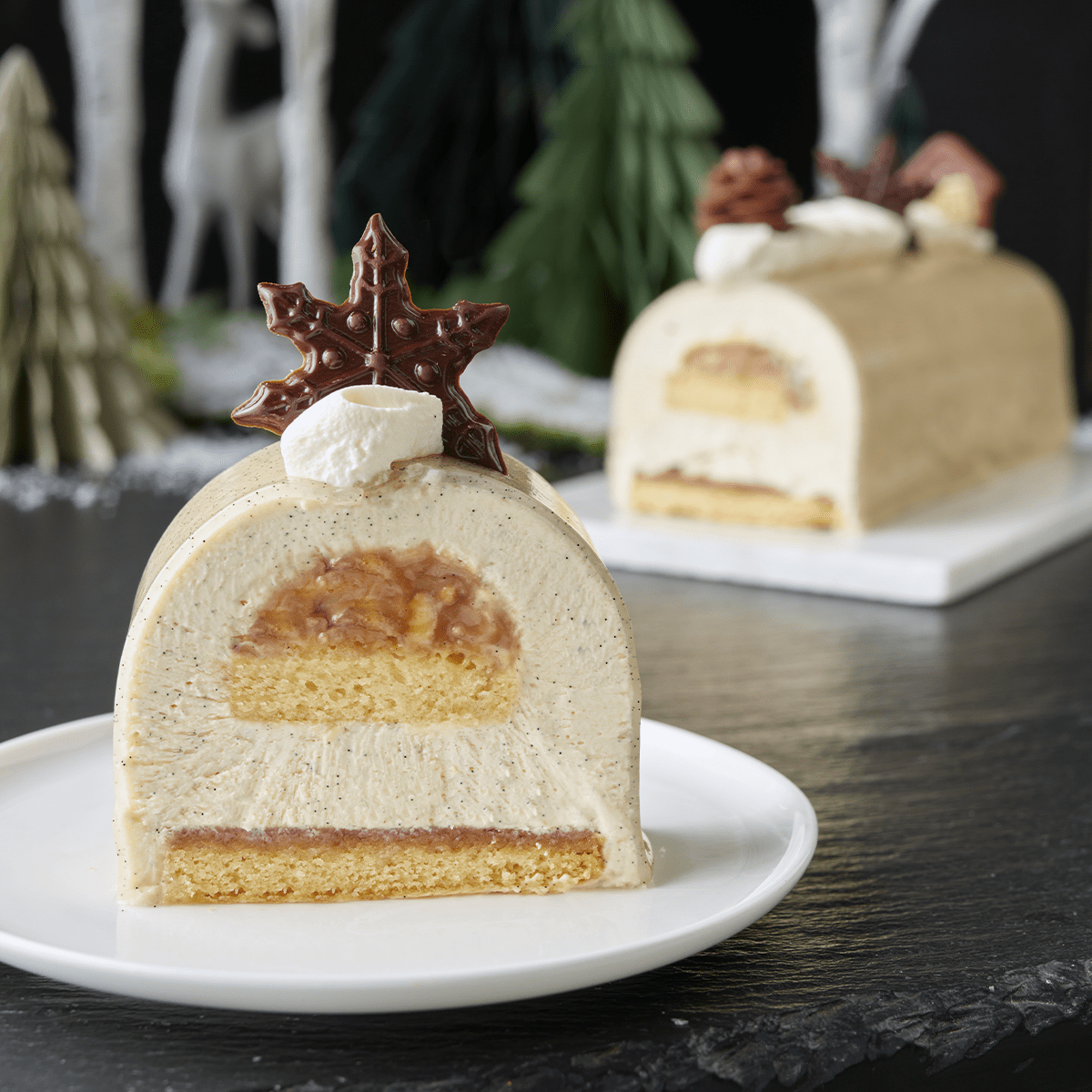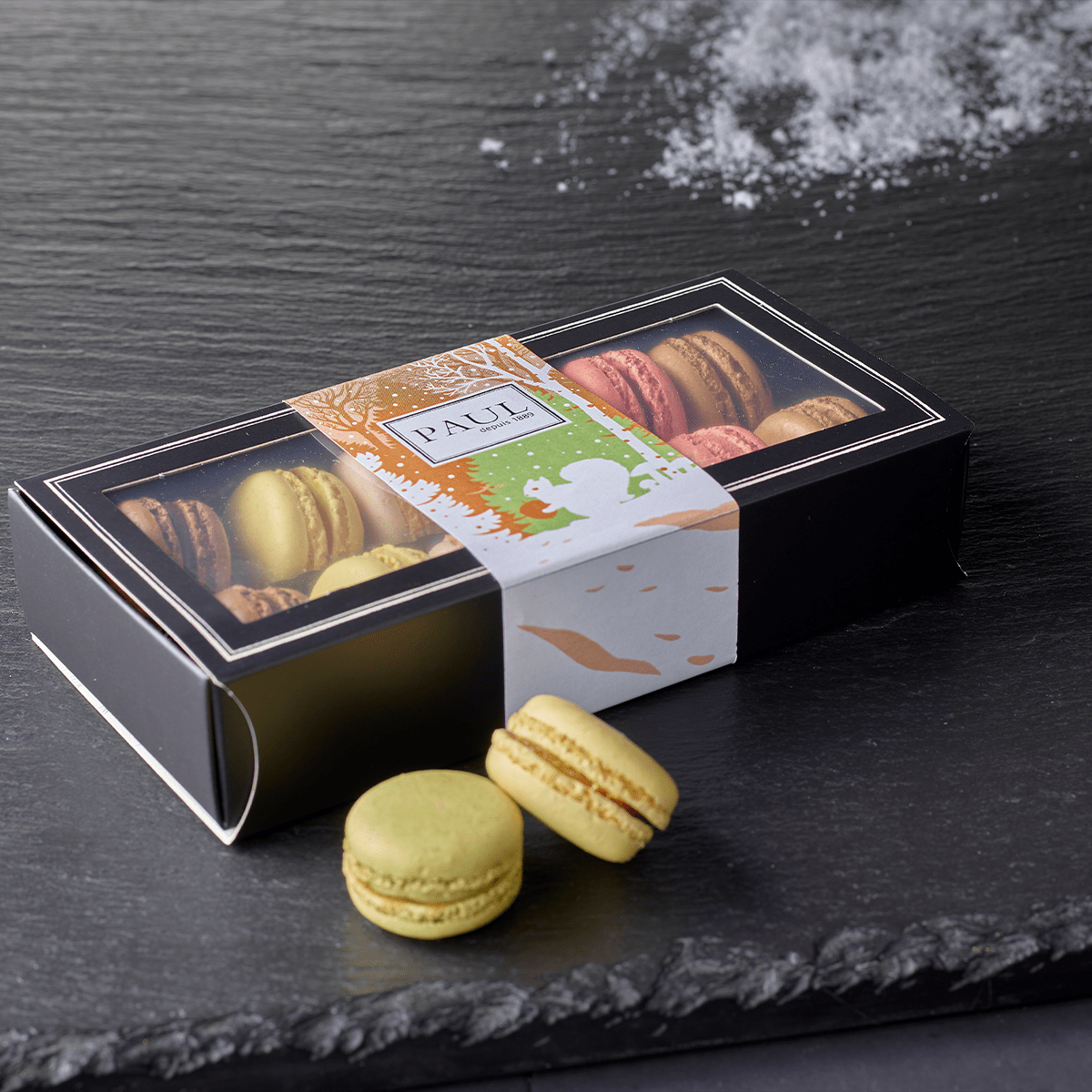 Photo Credit: PAUL Singapore
Season of Giving
This Christmas, we've compiled a list of gifts tailored for each recipient, so you won't have to worry about what gift to get, if it's good enough, or if it will be appreciated. Begone the worry of bad gifts!

For the Boss
What do you get for your favourite boss this Christmas? 

TWG TEA
Soothe the soul and relax the mind with TWG Tea's exclusive Red Christmas Tea. For a limited time only, you can order the tea from their store in Republic Plaza or have them delivered to you through their website. 
Add on other seasonal items available such as their shortbread cookies and other tea-infused patisseries to complete the gift!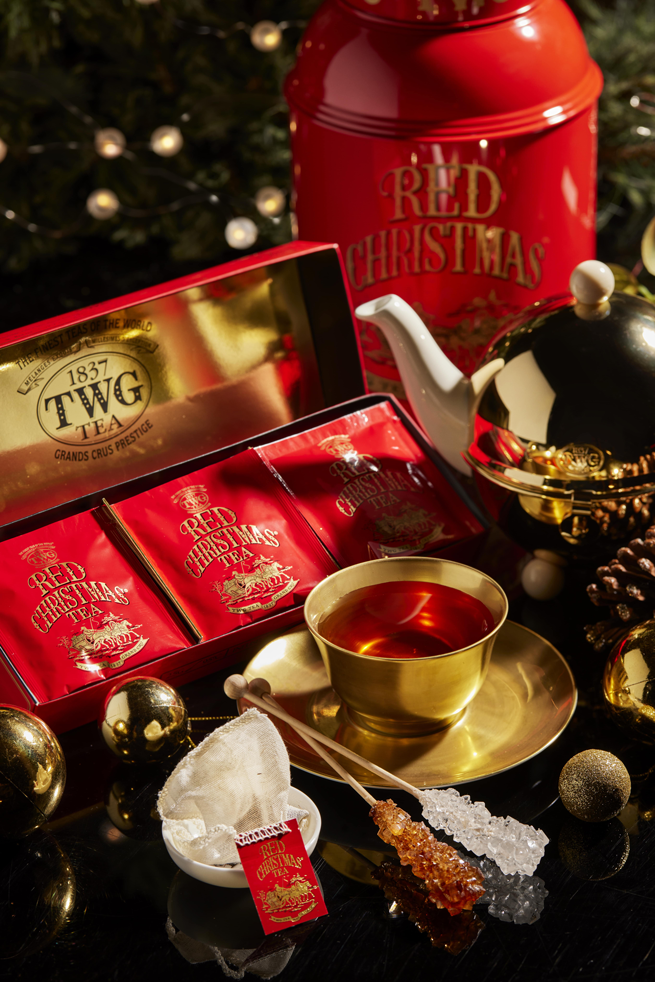 Photo Credit: TWG Tea

THE WHISKY DISTILLERY
If your superior happens to be a whisky enthusiast or collector, then this makes for the perfect gift.
From now till 31 December, get a specially crafted decanter set worth $188 for free when you purchase two bottles of Macallan 18 Year Sherry Oak and two bottles of Macallan 12 Year Sherry Oak. 
The decanter set is specially crafted and includes one decanter and two tumblers with engraved logos, available at their store at Ones Raffles Place.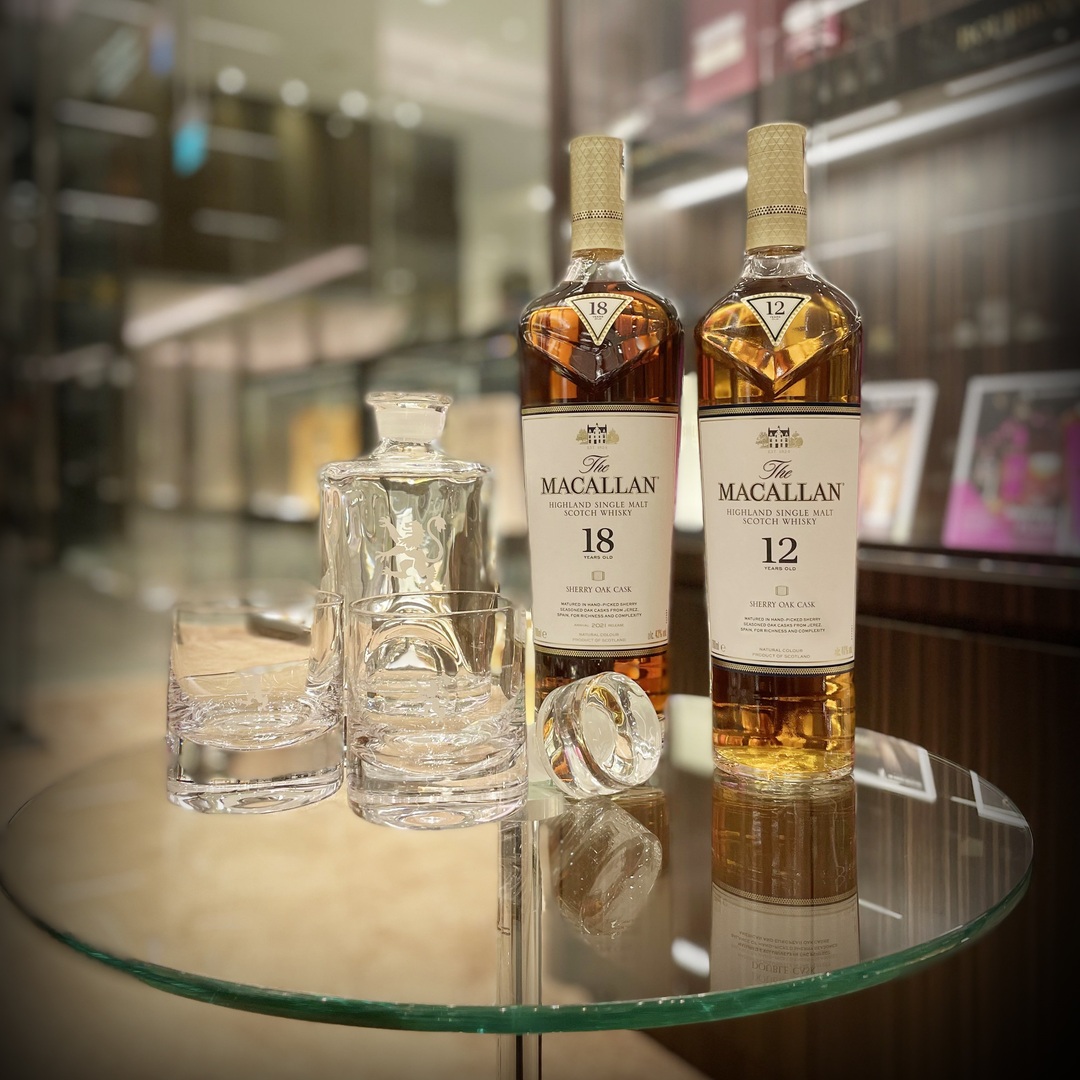 Photo Credit: The Whisky Distillery

For your Co-workers
Been looking for the perfect gift for your lunchmates? Keep the roll on relations at work, here are some gift ideas for your mates at work. 

EGA JUICE CLINIC
Heaven knows how hard work can be on our lives. Give the gift of health this Christmas with wellness products from EGA Juice Clinic at Ocean Financial Centre. 
Choose from a wide selection of juices with different purposes. From energising to detoxing take your pick suited to your recipient's needs.
Photo Credit: EGA Juice Clinic

BOTTLES & BOTTLES
Christmas is a time of gathering with loved ones, but it is also a long and deserved break for many. Celebrate the festivities with a bubbly bottle of champagne from Bottles & Bottles at One Raffles Place. Their Christmas Champagne is going at 40% off while stocks last till 31 December so place your orders!
Photo Credit: BOTTLES & BOTTLES

For Someone Special
Struggling to find a gift that encapsulates what your recipient means to you? It might seem like the right gift is so far out of reach, but that couldn't be further from the case. Show your love and appreciation with these gifts this Christmas, for that special someone.

PULSE TCM CLINIC
Health is wealth. Especially when time together is what's most valuable. 
Boost your loved ones' immunity with natural, multifaceted tea blends. Pulse TCM Clinic located at Collyer Quay Centre, provides tea blends that help with sleep, digestion and even your complexion. Take your pick from their tea archives for a blend that your recipient would appreciate. Prices range from $19 – $29 for a pack of 10 bags.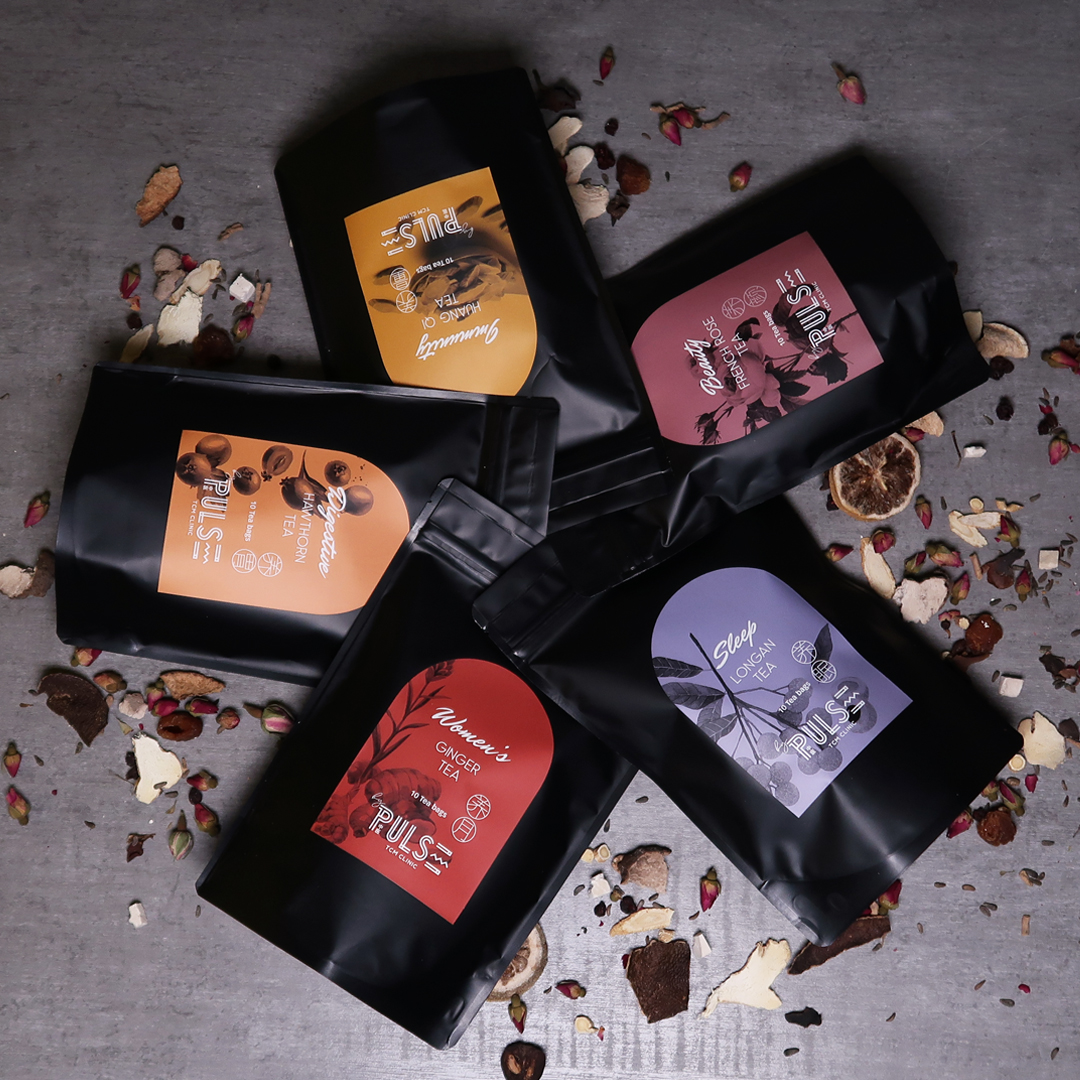 Photo Credit: Pulse TCM Clinic

BAR A VIN
Experience a more intimate beverage with your loved ones from the 3,000-bottle wine cellar Bar A Vin at Republic Plaza. 
The 2020 San Maurizio Moscato D'Asti is available at 50% off for $40 while stocks last.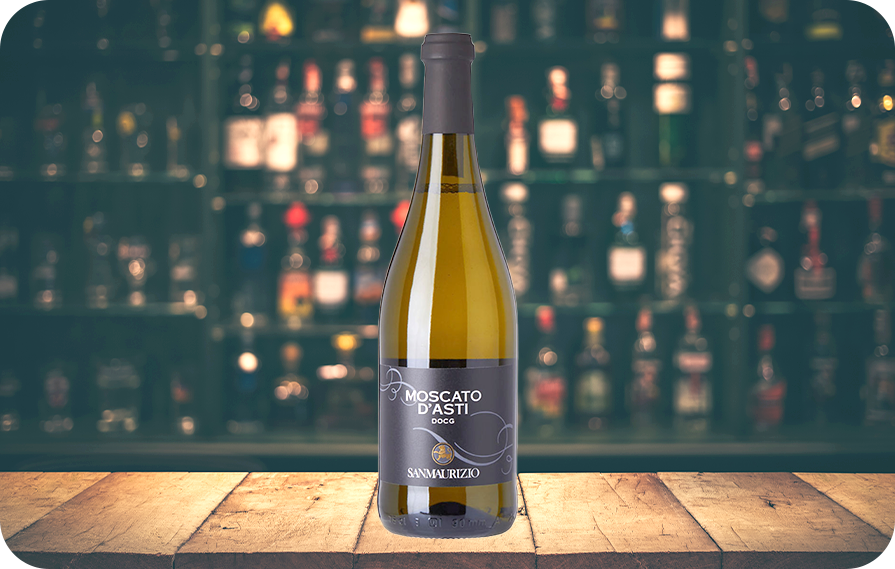 Photo Credit: Bar A Vin

For Yourself
While you're running around  wrangling gifts for everybody, it's easy to forget that you deserve to be treated this Christmas. Here are some self-care gifts that you can give to yourself this season!

AMBER BEILA
Even with the best poker face, stress finds a way on our faces. Reward yourself with a relaxing and rejuvenating facial at Amber Beila at One Raffles Place. With every $500 spent, you will be entitled to a sure-win lucky draw.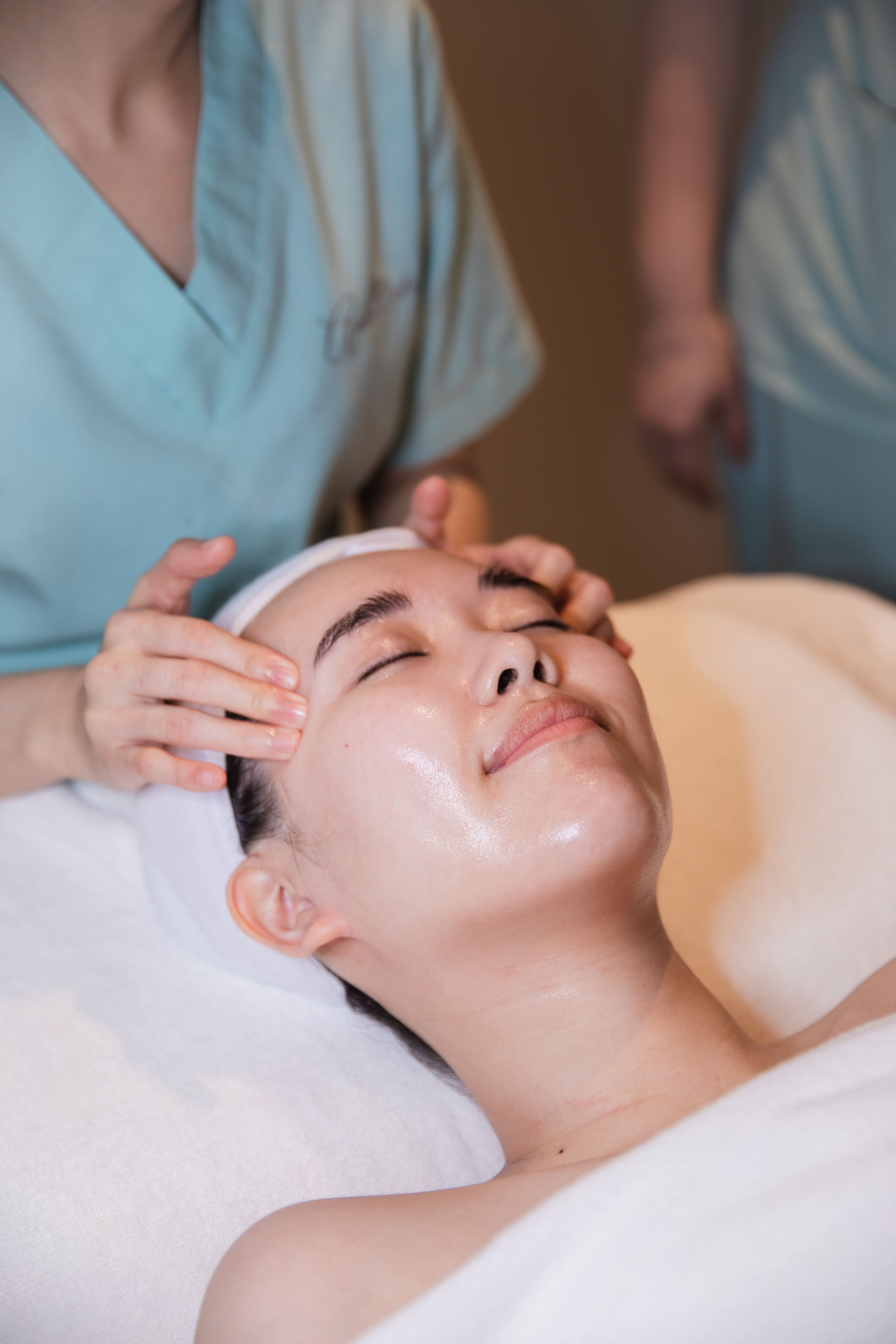 Photo Credit: Amber Beila

ICONIC HAIR STUDIO
Look your best this Christmas with the help of Iconic Hair Studio at One Raffles Place. Specialising in Korean cuts and styles, take on the latest trends to your gatherings. From now till 31 December, the studio is holding a promotion for a one-tone colour, haircut and hair treatment for all lengths at only $138. Make your appointment today!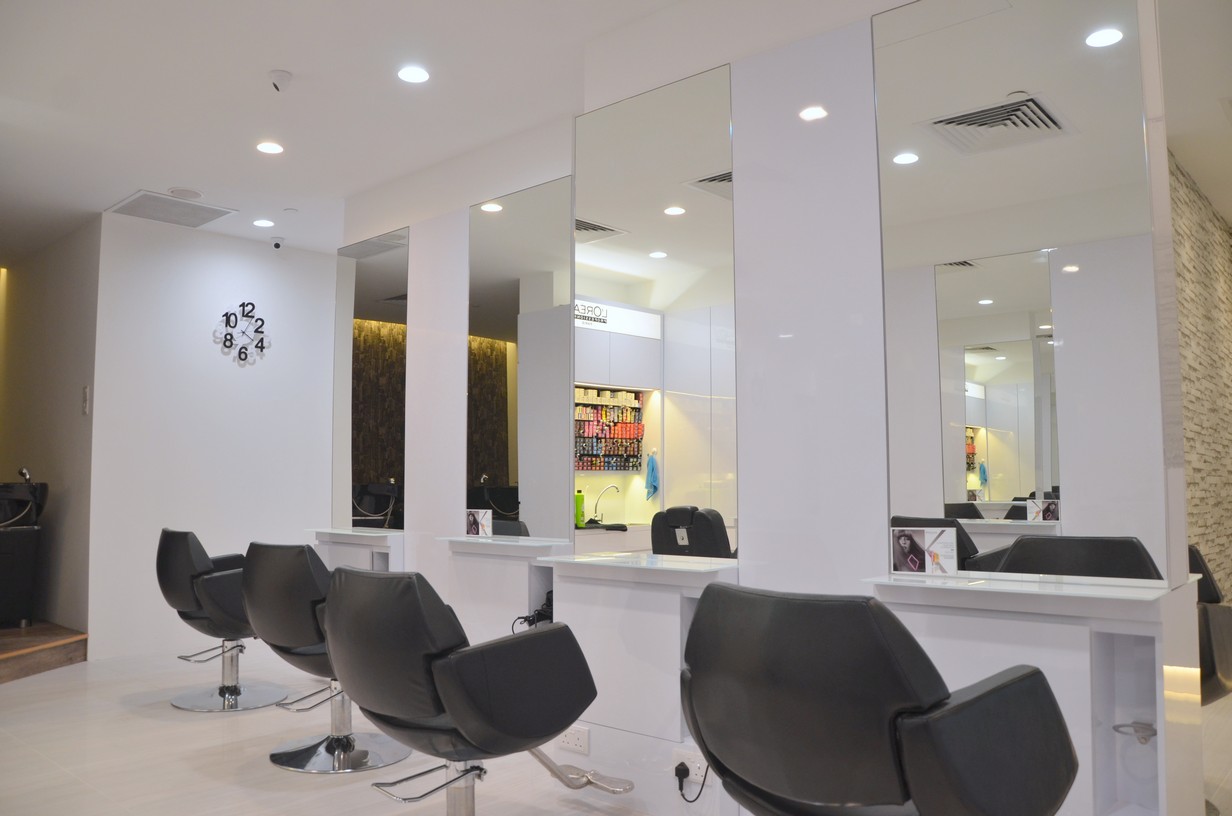 Photo Credit: Iconic Hair Studio
Addresses
Amber Beila:
One Raffles Place
#05-19A
Singapore 048616
+65 6532 2668 (Tel)
+65 8518 2833 (Mobile)
Hours:
Monday to Friday 11am – 9pm
Saturday 10am – 7pm

Bar A Vin:
Republic Plaza
#01-15
Singapore 048619
+65 6438 9982
Hours:
Monday to Friday 11am – 10pm
Saturday 11am – 2pm

Bottles & Bottles:
One Raffles Place
#01-13
Singapore 048616
+65 6532 3313
Hours:
Monday to Friday 11am – 8pm
Saturday 11am – 3pm

Desem Dessert:
Republic Plaza
#B1-16
Singapore 048619
+65 9076 6134 (Whatsapp)
Hours:
Monday to Friday 11am – 6:30pm

Drips Bakery Café:
One Raffles Place
#01-08
Singapore 048616
+6655 8789
Hours:
Monday to Thursday 8am – 6pm
Friday 8am – 7pm
Saturday 8am – 2pm

EGA Juice Clinic:
Ocean Financial Centre
#01-K1
Singapore 49315
+65 6509 6898
Hours:
Monday to Friday 7:30am – 7pm
Saturday 8am – 3pm

Iconic Hair Studio:
One Raffles Place
#03-19
Singapore 048616
+65 6536 4606
Hours:
Monday to Friday 10am – 8pm
Saturday 10am – 5pm

Le Rouge:
Republic Plaza
#01-07
Singapore 048619
+65 6226 1944
Hours:
Monday to Friday 11am – 8pm

Old Tea Hut:
One Raffles Place
#B1-15
Singapore 048616
+65 9270 3749
Hours:
Monday to Friday 7:30am – 7pm
Saturday 7:30am – 4pm

PAUL:
Ocean Financial Centre
#01-01
Singapore 049315
+65 9631 7285
Hours
Monday to Friday and Eve of PH 8am – 8pm
Saturday 8am – 3pm

Pulse TCM Clinic:
Income@Raffles
Collyer Quay Centre #02-05
Singapore 049318
+65 6226 8633
Hours:
Monday to Friday 11am – 8pm

The Whisky Distillery:
One Raffles Place
#01-07
Singapore 048616
+65 8181 9483
Hours:
Monday to Friday 11am  – 8pm
Saturday 11am – 6pm

TWG Tea:
Republic Plaza
#01-09/10
Singapore 048619
+65 6226 1837
Hours:
Monday to Friday 10am – 8pm