Raffles Place has pretty awesome spots for your next Instagram-worthy shoot.  Here is a list of can't miss spots where you can express yourself through the lens of a camera. 
So grab your phone or camera, get creative, start snapping and tag us #RafflesPlaceSG!
BANK OF CHINA BUILDING


Play with the angles and perspectives that the iconic pillars at Bank of China offer and you might just surprise yourself with the pictures you create! 
The clean white columns that this building is well recognised for, makes for an elegant and classy backdrop for your Instagram portrait shots or even a professional LinkedIn profile picture.
Located at:
Bank of China Building
4 Battery Road
Singapore 049908
ABOVE BELOW BENEATH ABOVE by Olafur Eliasson
CAPITAGREEN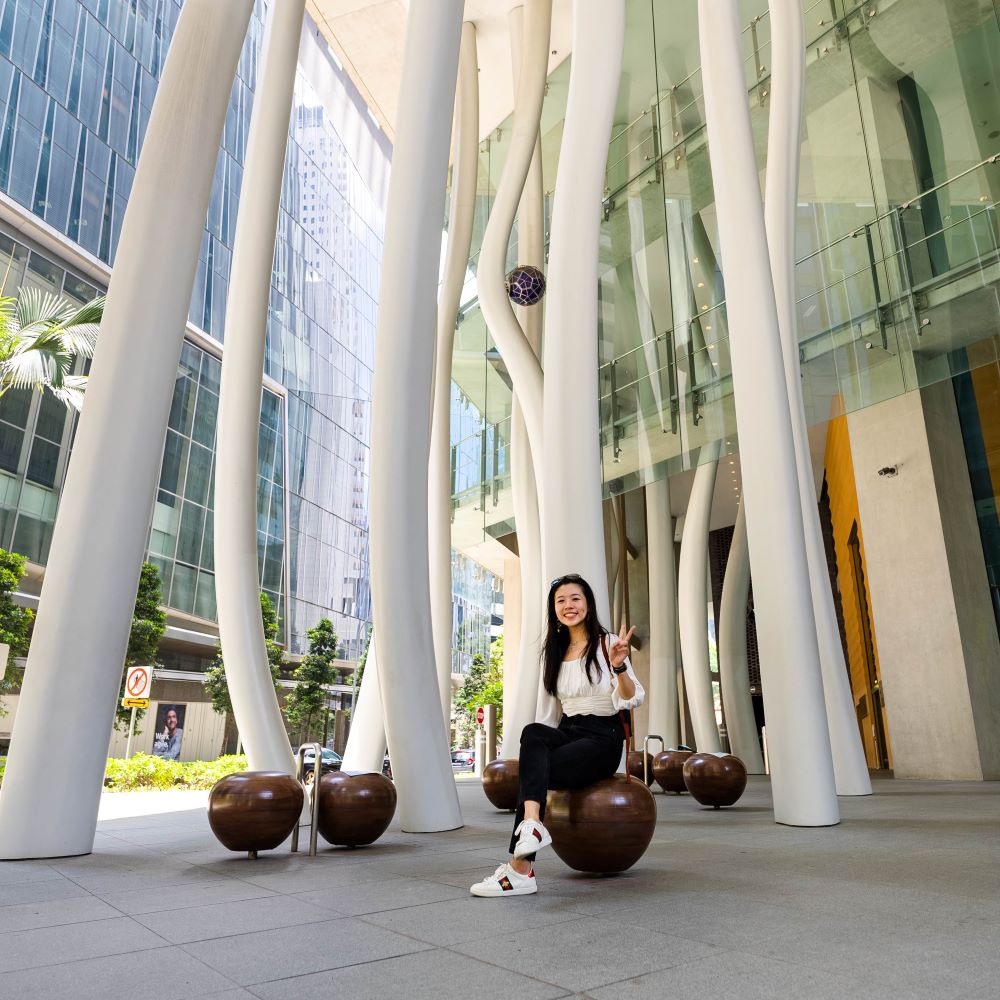 Curved pillars reaching up from the ground to the high ceilings of CapitaGreen's exterior gives that artsy yet contemporary look to your pictures.
Position yourself on one of the seats and frame your shot from a lower angle to emphasise the wavy columns around you.
Located at:
CapitaGreen
138 Market Street
Singapore 048946
REPUBLIC PLAZA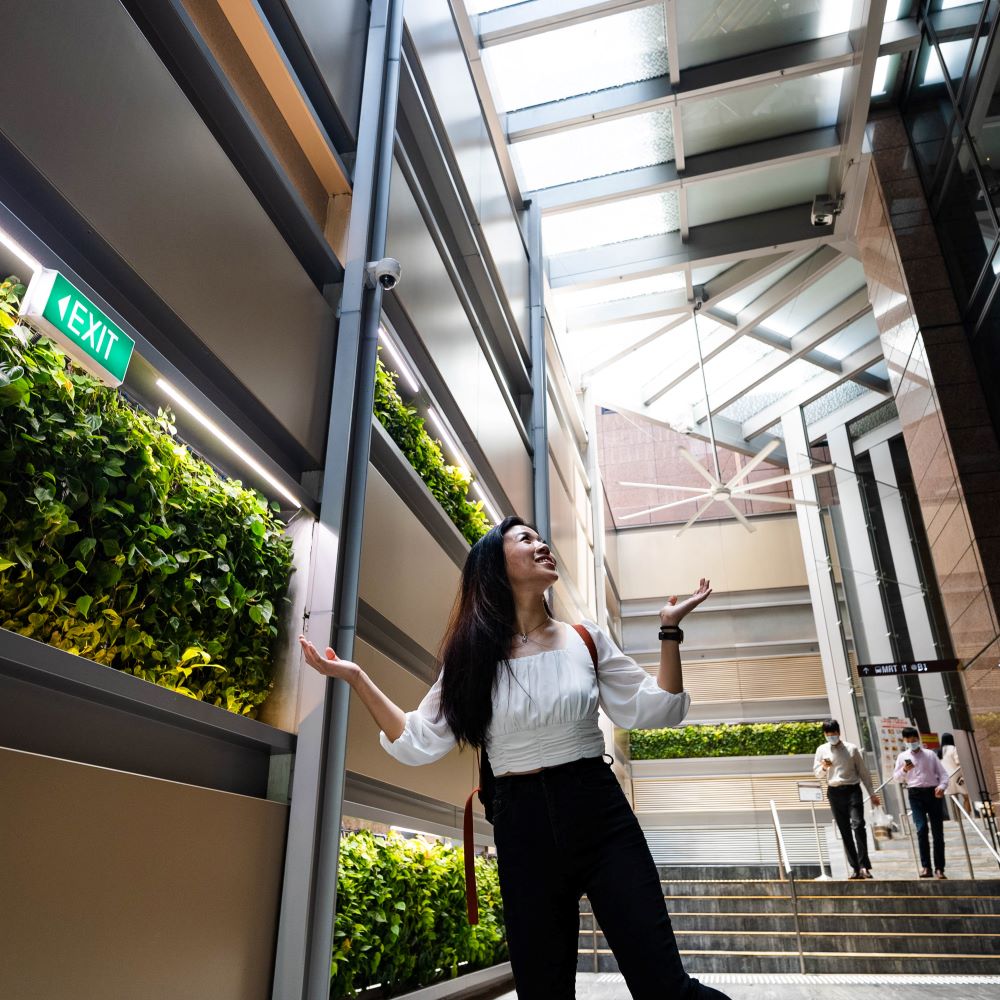 If you are looking for an urban background for your shots, Republic Plaza is an ideal location with its modern architecture and interior design. 
With tall beams and columns to give structure to your pictures and contrasting green hedges to add pops of colour, use this spot to snap a picture in your best work suit. 
Located at:
Republic Plaza
9 Raffles Place
Singapore 048619
OCEAN FINANCIAL CENTRE


A kaleidoscopic array of colours, similar to the reflections from stained glass windows in cathedrals, make for a vibrant and colourful shot at Ocean Financial Centre. 

Capture these colourful shadows by themselves or strike a pose amongst them, either way your pictures will stand out, thanks to the triangle-shaped slices of colours bound to pop! 
Located at:
Ocean Financial Centre
10 Collyer Quay
Singapore 049315
PIONEERING SPIRIT BY Aw Tee Hong
RAFFLES PLACE PARK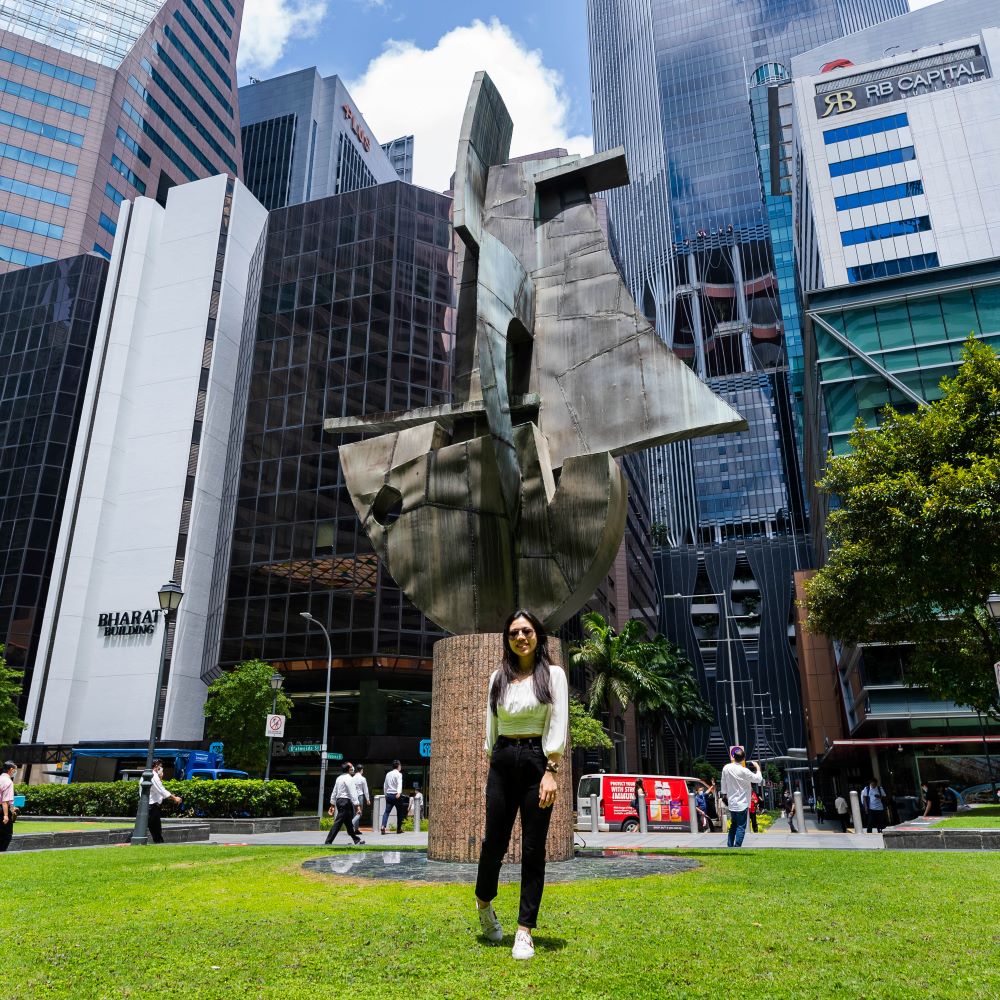 If you feel like a shot with more greenery, head to the oasis that is Raffles Place Park. The park is surrounded by towering office buildings so you can capture greenery against the concrete landscape.
Sculptures are abundant in the park too, so pick one and post away on Instagram. 
Remember to tag us www.instagram.com/rafflesplacesg and #RafflesPlaceSG while you are at it! 
Located at:
Raffles Place MRT Exit A
5 Raffles Place
Singapore 048618